Air Force Rank Insignia Classic Bullet Bouquet
Did your airman just come home from deployment? Did they recently earn a promotion? Show them how proud you are with a custom made Air Force Rank Insignia Bullet Bouquet. Start by selecting your airman's rank from the dropdown, then continue customizing.
Click here for product dimensions.
Is your rank missing in the dropdown?
Please let us know!
Looking for a different military branch?
We have you covered
:
Handmade in the USA! Prices are in USD.
Free domestic shipping!
3-Bloom Bullet Bouquet (two .40 S&W blooms and one 9mm bloom) with "Congratulations TSGT Powers" engraved: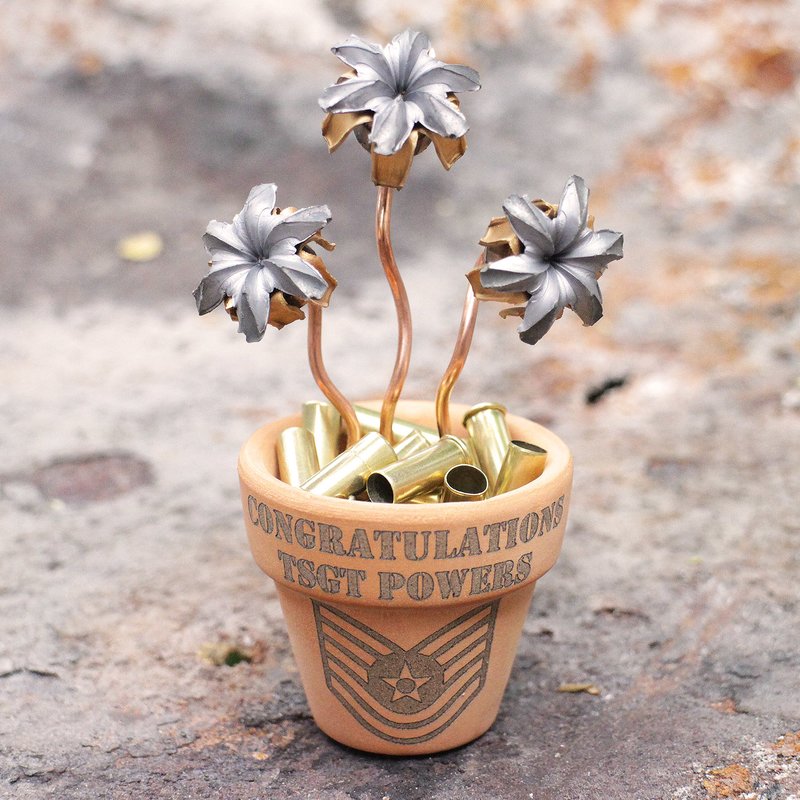 Reviews