Navy Rank Insignia Classic Bullet Bouquet
Did your sailor just come home from deployment? Did they recently earn a promotion? Show them how proud you are with a custom made Navy Rank Insignia Bullet Bouquet. Start by selecting your sailor's rank from the dropdown, then continue customizing.
Click here for product dimensions.
Looking for a different military branch? We have you covered:
Handmade in the USA! Prices are in USD.
Free domestic shipping!
Four Bloom Bullet Bouquet (all .45 ACP) with "Congratulations CPO Schmidt" engraved: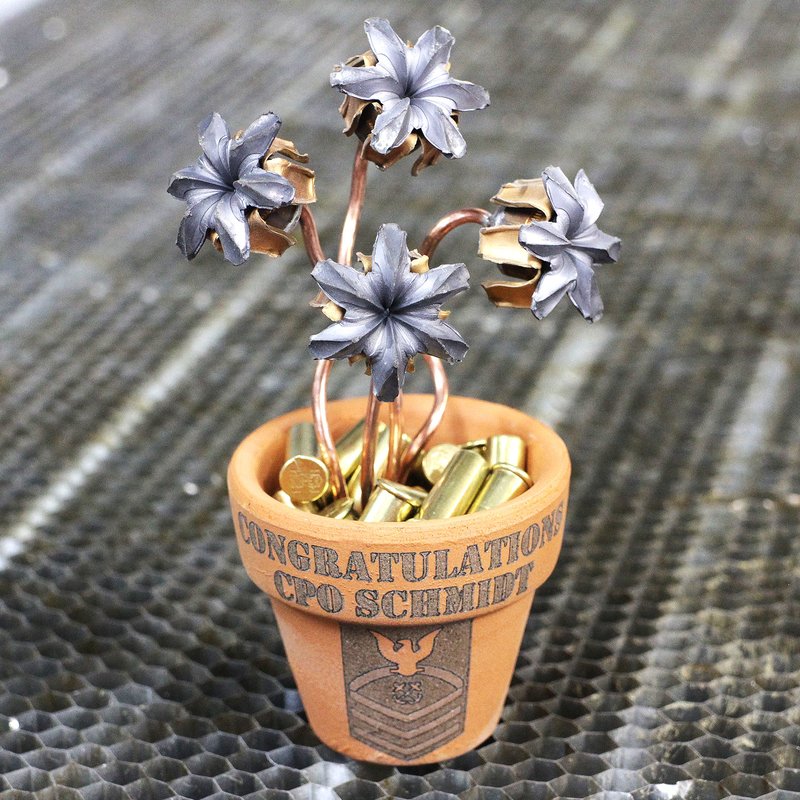 Reviews