2016 Ordnance Ornament (Christmas tree ornament)
Back for Christmas 2016, the Ordnance Ornament is here to protect your tree! The Ordnance Ornament is made with a .223 Remington (5.56x45 NATO) case, comes with one or three blooms, and has "2016" etched on the side.
We're shipping same day on non-custom ornaments!
For custom etched ornaments, we're shipping up to three business days after orders are placed.
Handmade in the USA! Prices are in USD.
Free domestic shipping!
Last year's Ordnance Ornament in its natural habitat: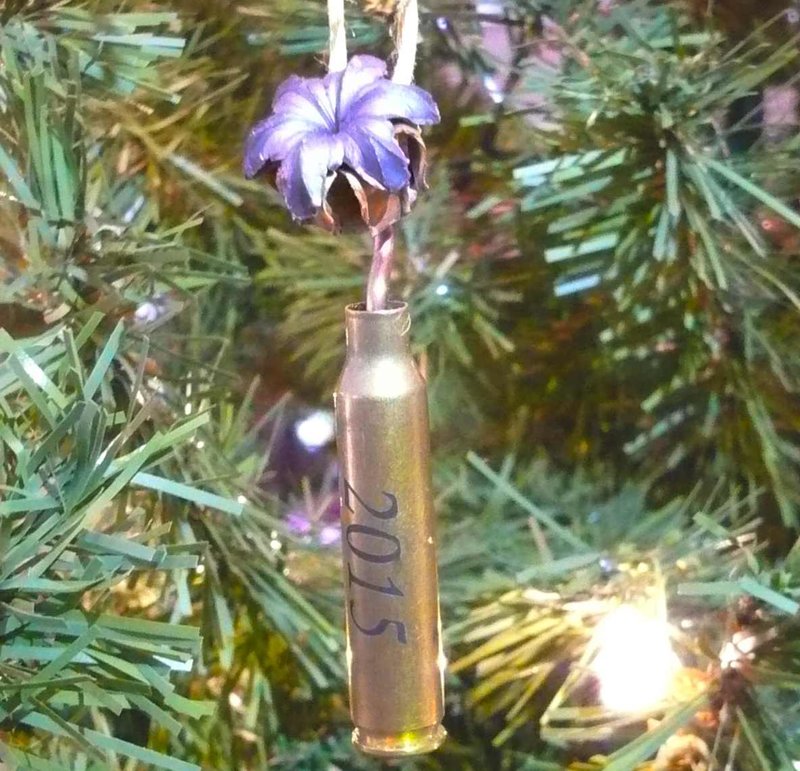 Reviews