Are you looking for a way to stand out in the crowd?

Fully customize some Bullet Bouquets Firing Pens with your company logo.
Features:
100% Handmade in the USA. Machined, etched, and assembled in Colorado!


Easily replaceable ink refill

Fully customize the entire brass surface with high resolution logos and graphics

Optionally personalize each pen with a unique client's name (in addition to your company logo)

Optionally etch messages, coupon codes, and logos on the clear packaging tube

Several calibers available, from .223 Remington to .50 BMG

Bulk discounts starting at just ten pens, and savings increase at higher volume purchases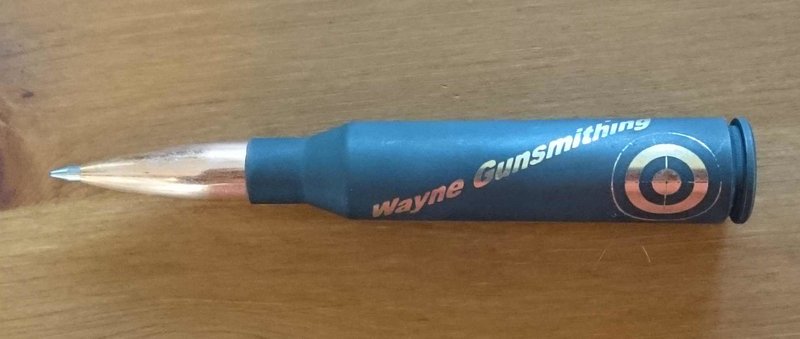 Clear tube packaging is compact and shows off your logo:




We also etch the clear packaging tube, so you can use it as additional advertising space!

Customer testimonial:
We ordered the Bullet Bouquet Pen and Anthony was quick to respond with any questions we had. He helped us design the perfect pen and we received our order very quickly! Our customers love when we give them a pen and always comment on how unique they are. We are very pleased to know our company will be advertised well when they pull out their bullet pen to show to their friends. We will definitely be ordering again in the future!
-customer wishes to remain anonymous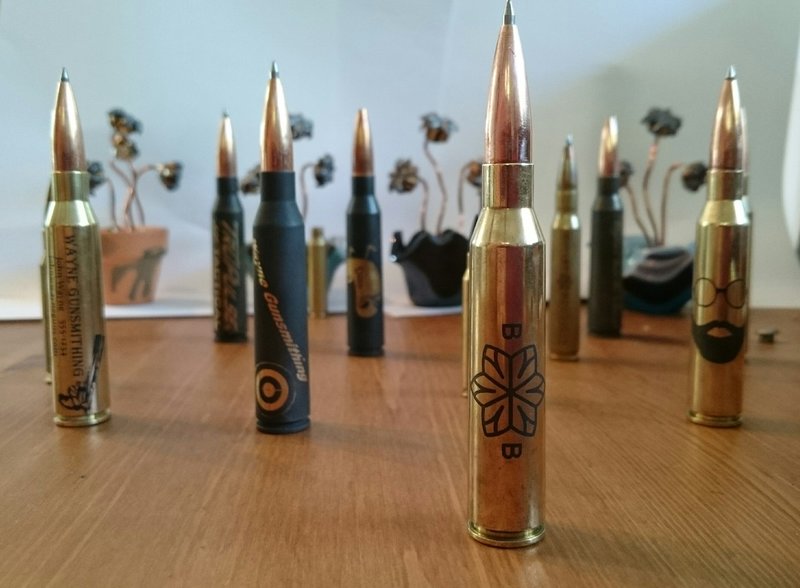 Make your clients remember you with this unforgettable, elegant token of your commitment.