Father's Day Laser Etched Bullet Bouquets

Father's Day is right around the corner.  Show your gun loving dad how much he means to you!  We've spent a ton of time getting two classic American guns to look great on our flowerpots.  Choose your favorite design and message, then select the number of blooms to create your dad's perfect gift.  Finally, choose gift wrapping and provide a custom message, and we'll handle the rest!
The three, four, and six bloom bouquets come in a small vase, while the dozen and twenty bloom bouquets come in a medium vase. 
Handmade in the USA!  Prices are in USD. 
Free domestic shipping!
"Happy Father's Day!" with AR-15 flowerpot design, filled with a Three Bloom Bullet Bouquet (one 9mm and two .40 S&W blooms):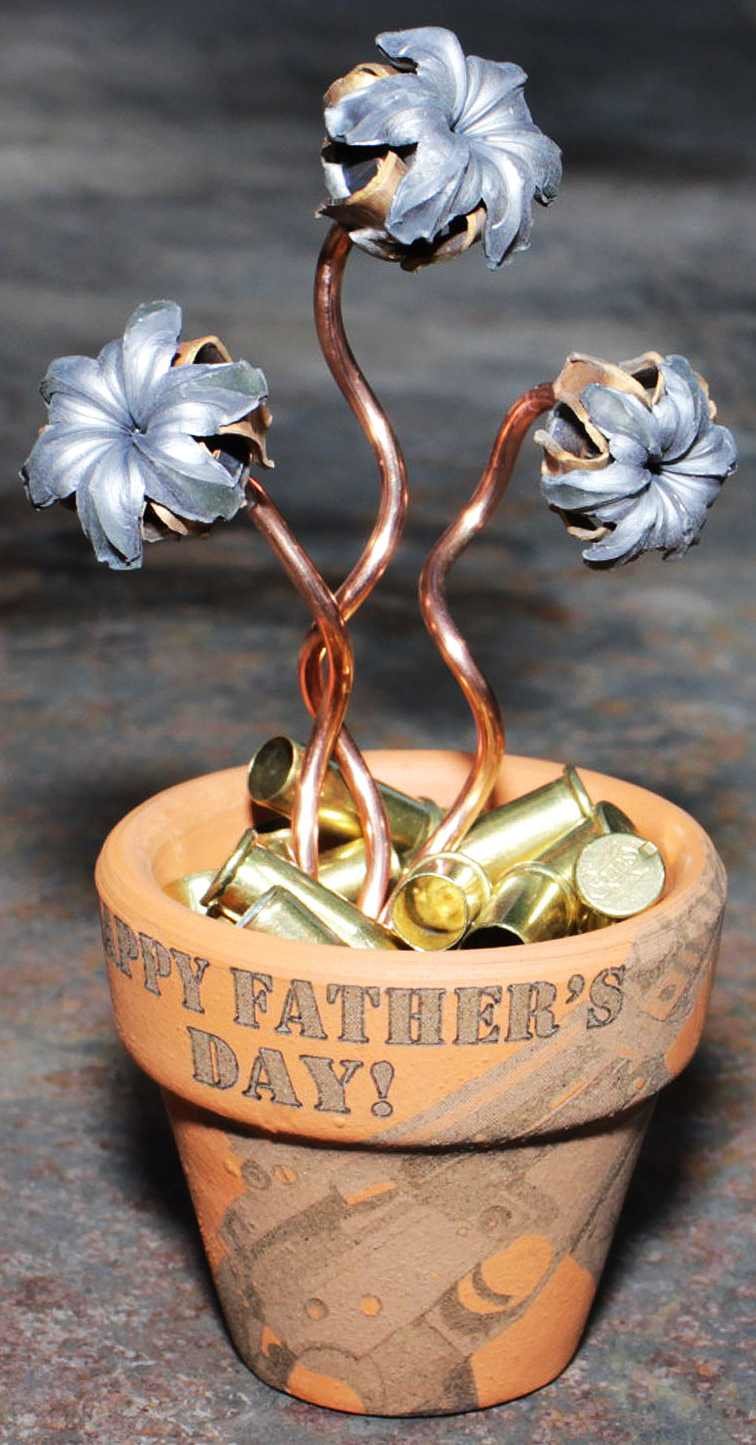 "Love you Dad!" with revolver flowerpot design, filled with a Four Bloom Bullet Bouquet (all .45 ACP):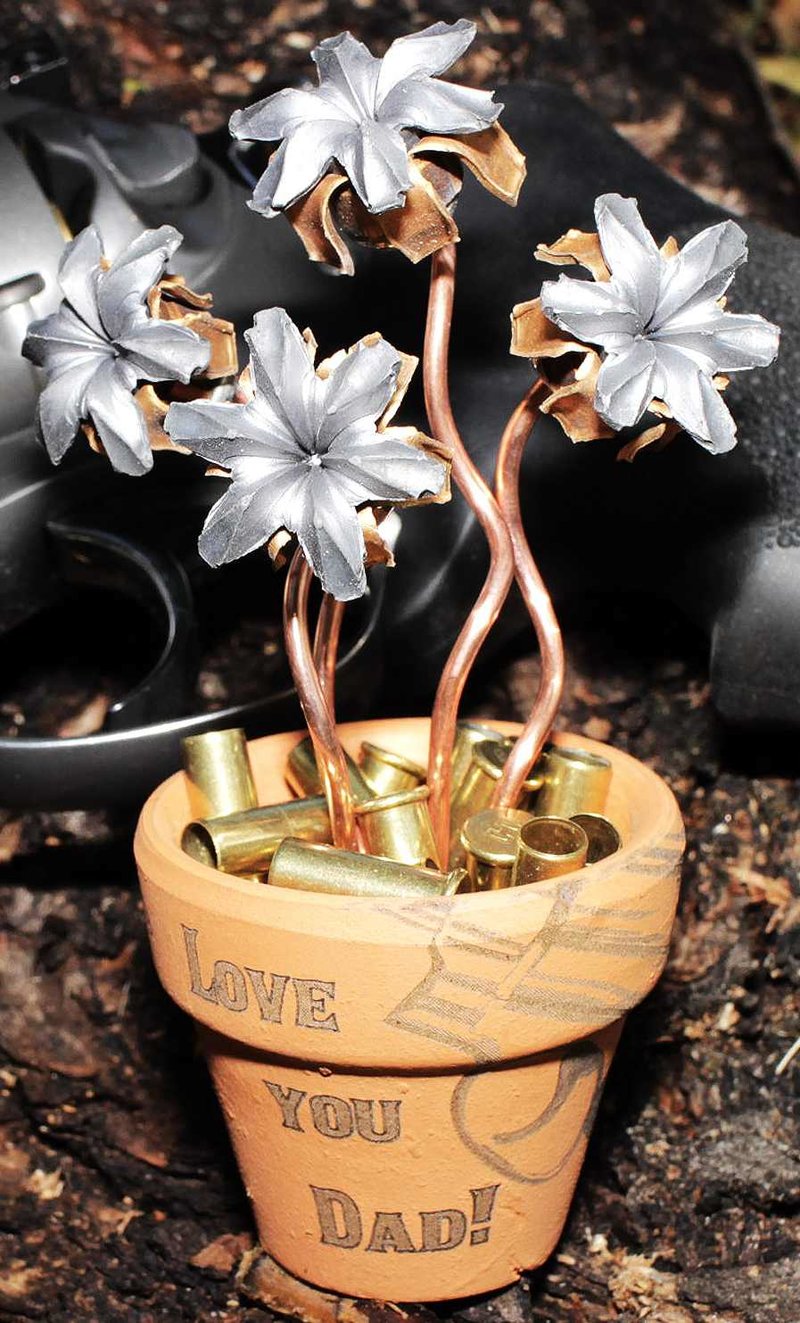 "Love you Dad!" with AR-15 flowerpot design, filled with a Half Dozen .45 ACP Blooms: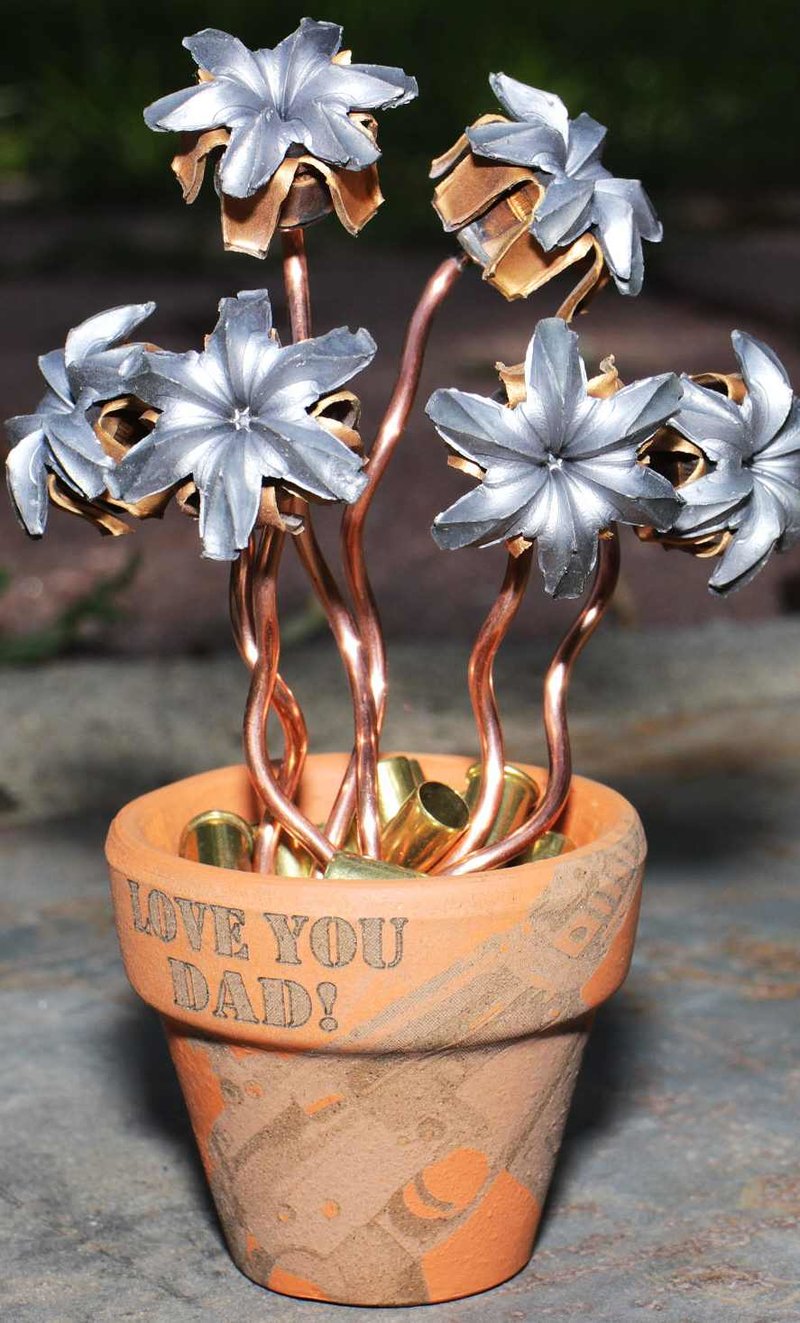 "Happy Father's Day!" with revolver flowerpot design, filled with a Four Bloom Bullet Bouquet (two 9mm and two .40 S&W blooms):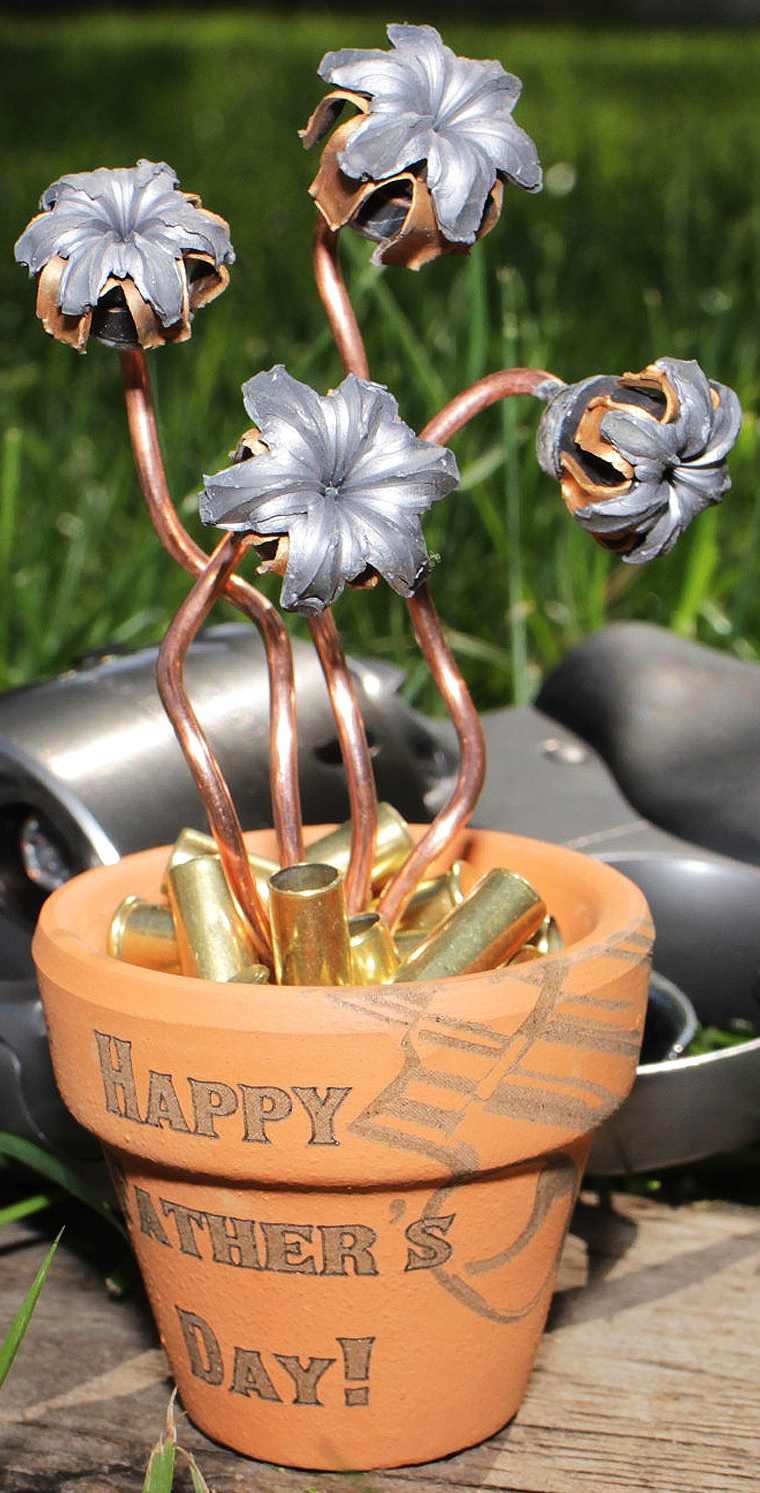 Reviews