.50 BMG Bullet Pen (choose one of our designs!)


We ship all bullet pens a maximum of 3 business days after their orders are placed. 
Our Firing Pens in .50 BMG are imposing desk ornaments, and feel great in the hand.  They feature replaceable ink refills (see video below for replacement instructions).  Choose one of our stock designs, then optionally add initials to personalize it.  

Pen dimensions are just over 5 1/2" long and just under 13/16" in diameter at the base.
Looking to buy these pens in bulk?  Click here!
Handmade in the USA!  Prices are in USD.
2nd Amendment script etched design: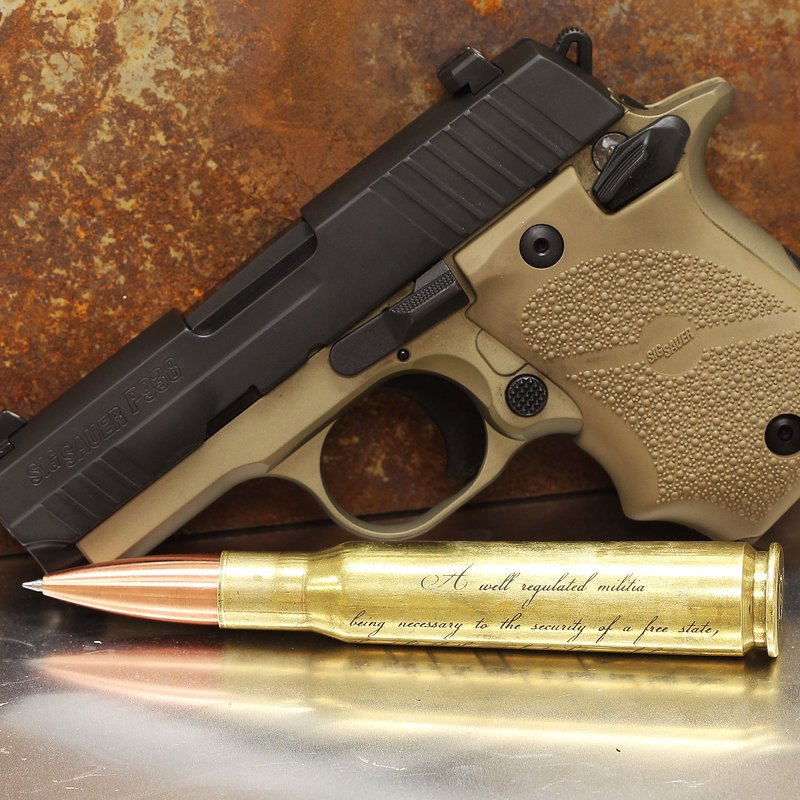 Molon Labe etched design: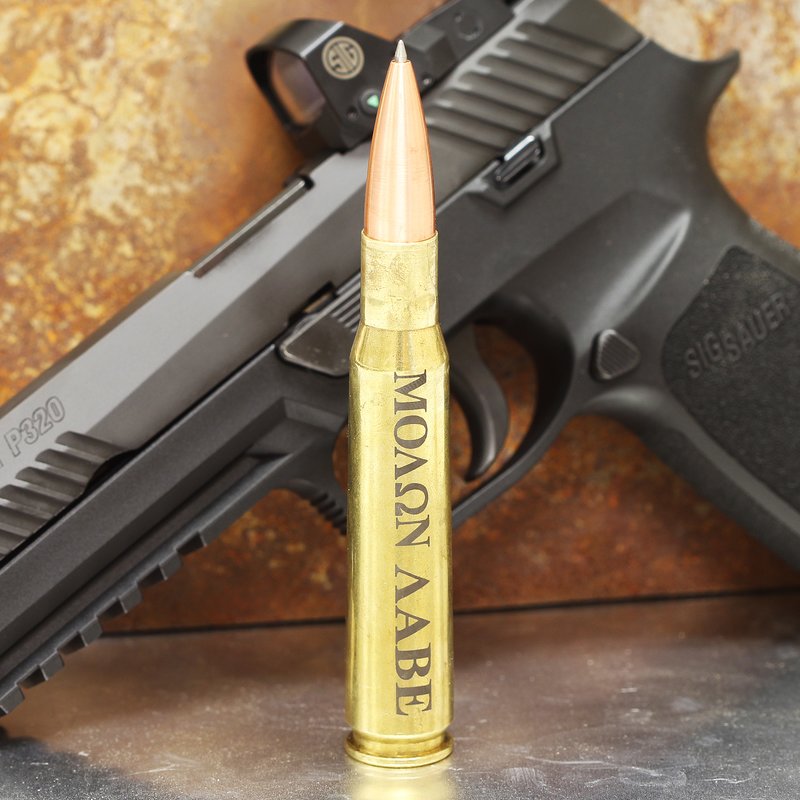 Right or left handed??  Pens aren't right or left handed!  What sort of tomfoolery is this?
Since we're custom etching the design on each pen, we can tailor the pens specifically to you southpaws out there.  Now your custom message will be readable (not upside down) when you hold the pen in your left hand.  Here's "Mighter than the Sword" in .338 Lapua Magnum, right handed: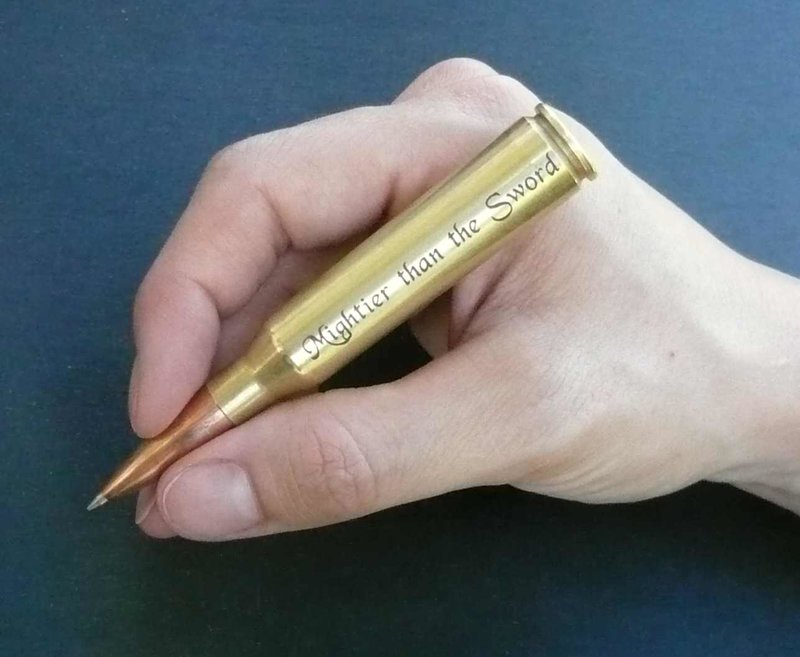 And here's the left handed version: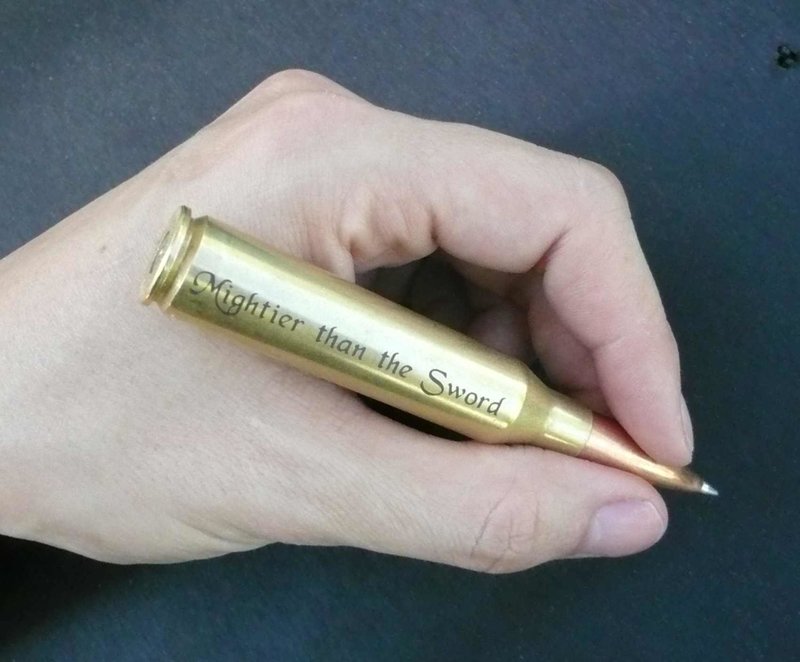 Video instructions on how to change the pen refill:

Font choice examples

Reviews