Three Bloom Boutonnière
Bullet Bouquets Boutonnières are here!  This boutonnière has small and medium-sized blooms (about 1/2" to 5/8" in diameter) in a .223 Remington (5.56 NATO) brass or nickel case for a vase.  Also, make sure to check out the new Ring Bearer's boutonnière, made lead free, just for that little man in your wedding!
Handmade in the USA!  Prices are in USD.
All the brass boutonnières for size comparison: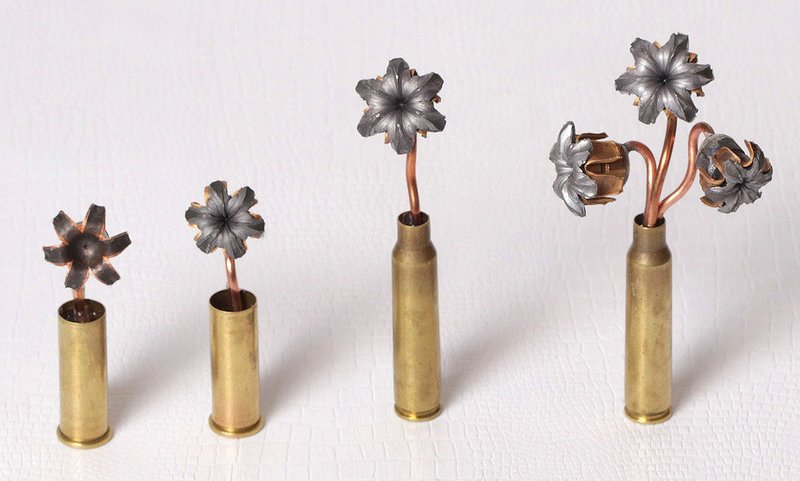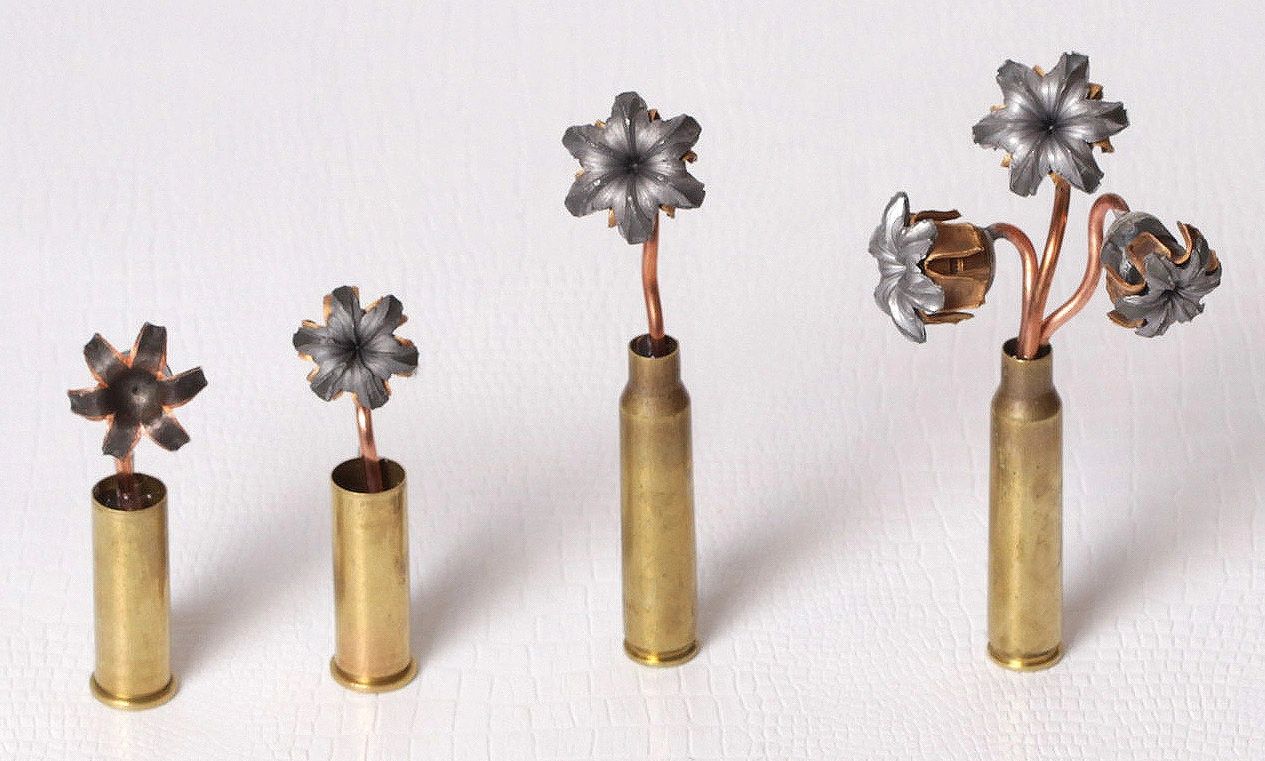 All the nickel boutonnières for size comparison: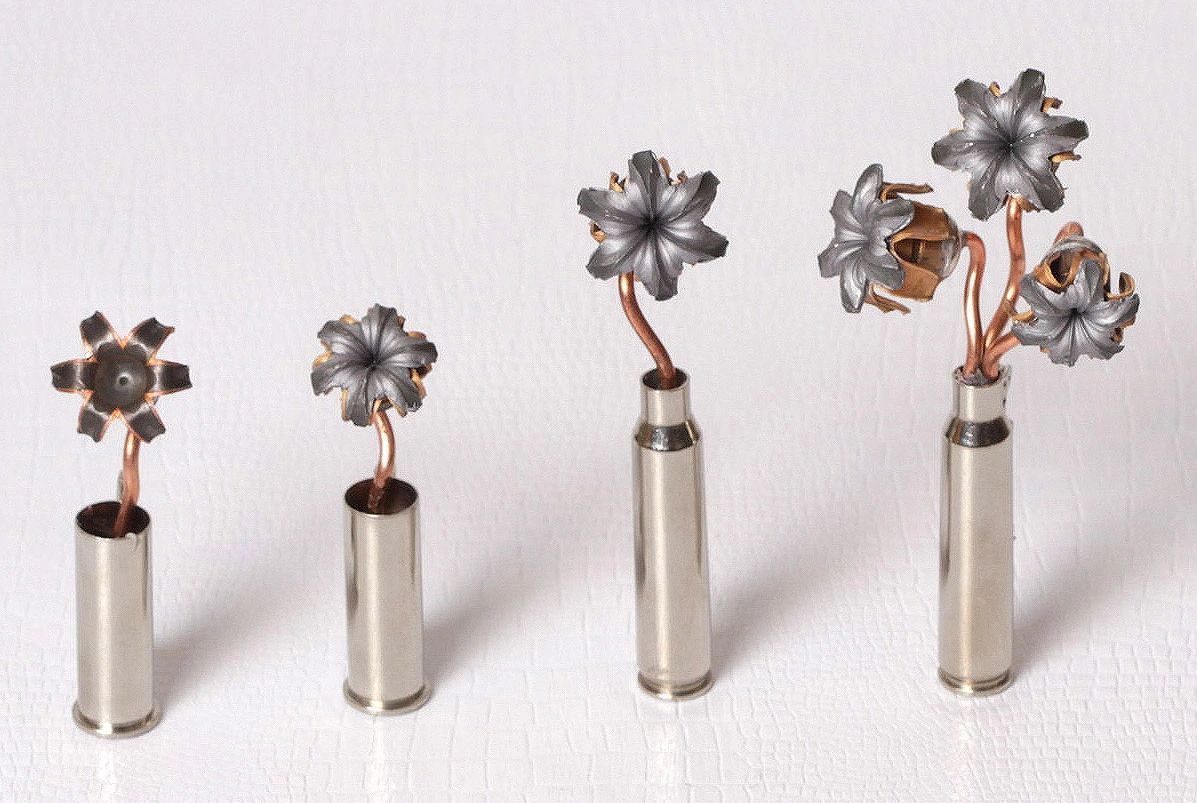 Two attachment points (see below) make for a secure connection to your jacket so you can get crazy on the dance floor all night!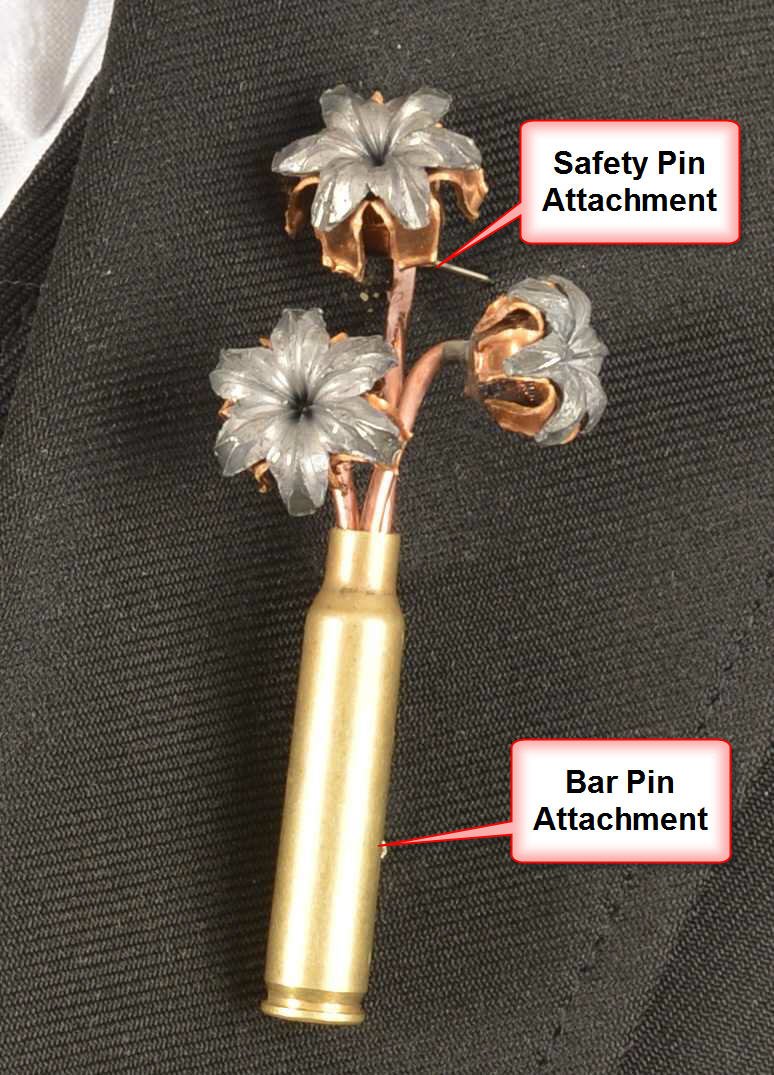 Video on how to attach the boutonnières to clothing:
Reviews