Shooter's Tie Clip (Tie Bar)
Looking for just the Tie Clip?  You came to the right place!  Go here if you're looking for the Tie Clip & Cufflinks Gift Set.  The tie bar clips measure nearly 2" wide and 5/16" tall.  The 9mm blooms are 1/2" to 5/8" diameter, the .40 S&W blooms are 5/8" to 3/4" diameter, and the .45 ACP blooms are 3/4" to 7/8" diameter.
Handmade in the USA!  Prices are in USD.

Small (9mm):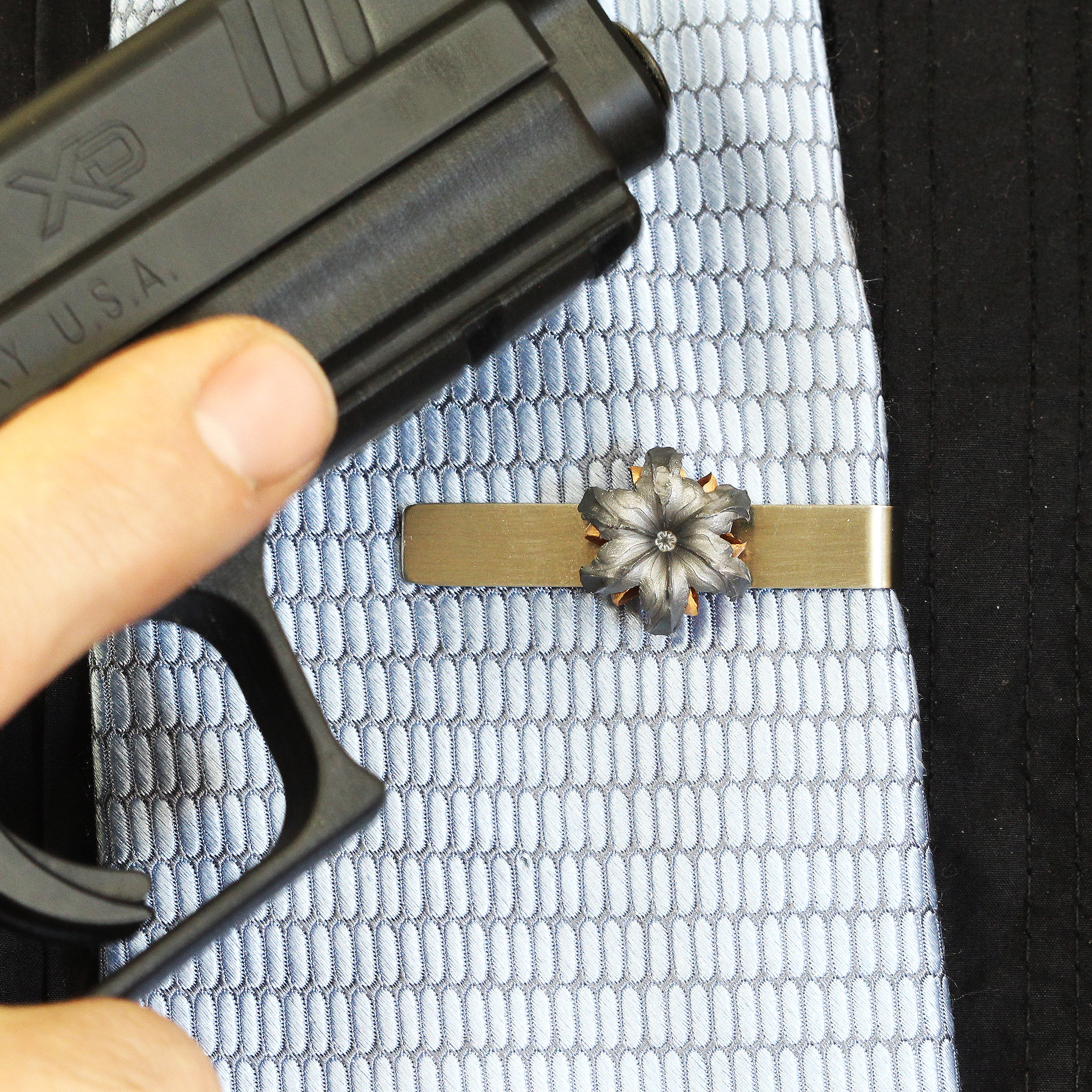 Medium (.40 S&W):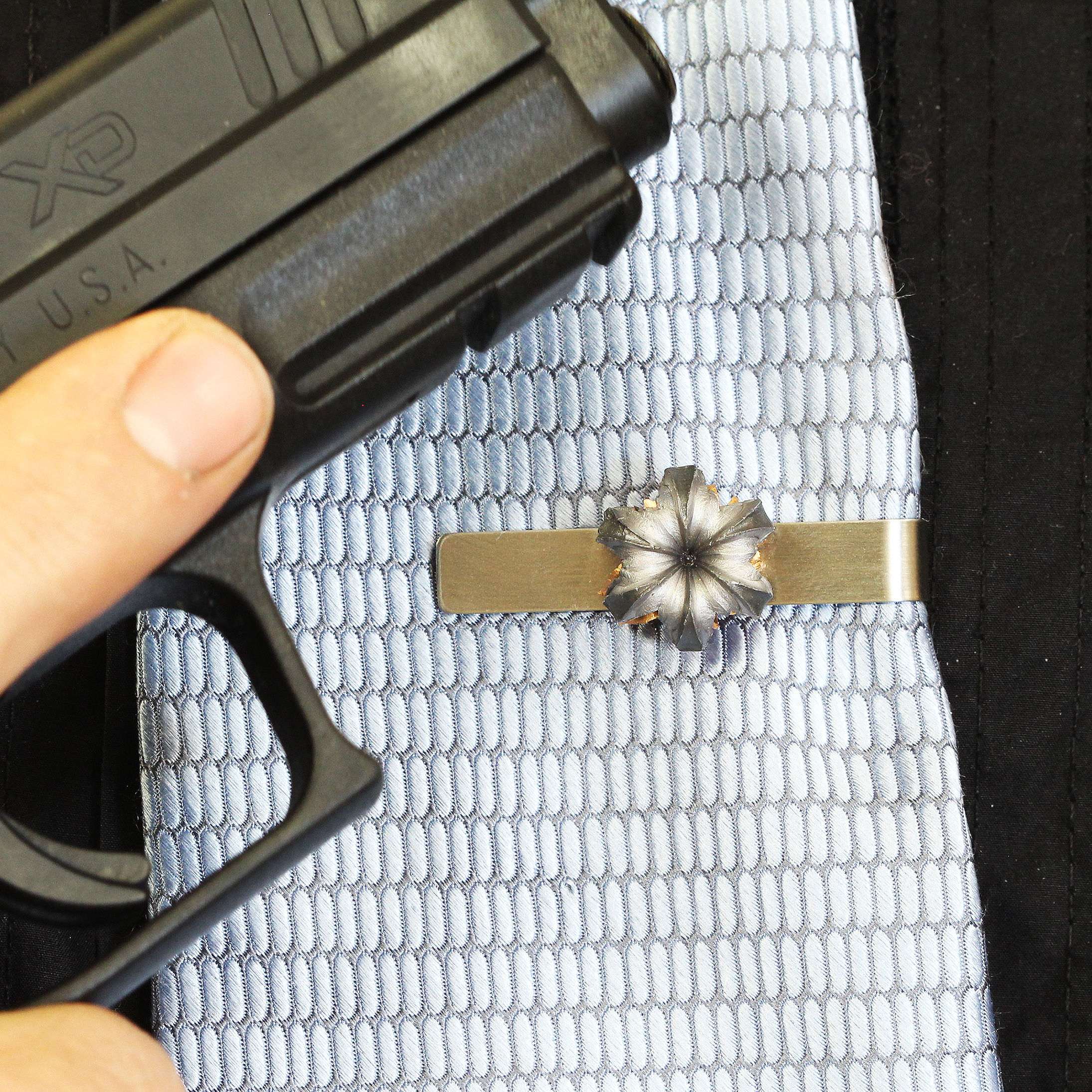 Large (.45 ACP):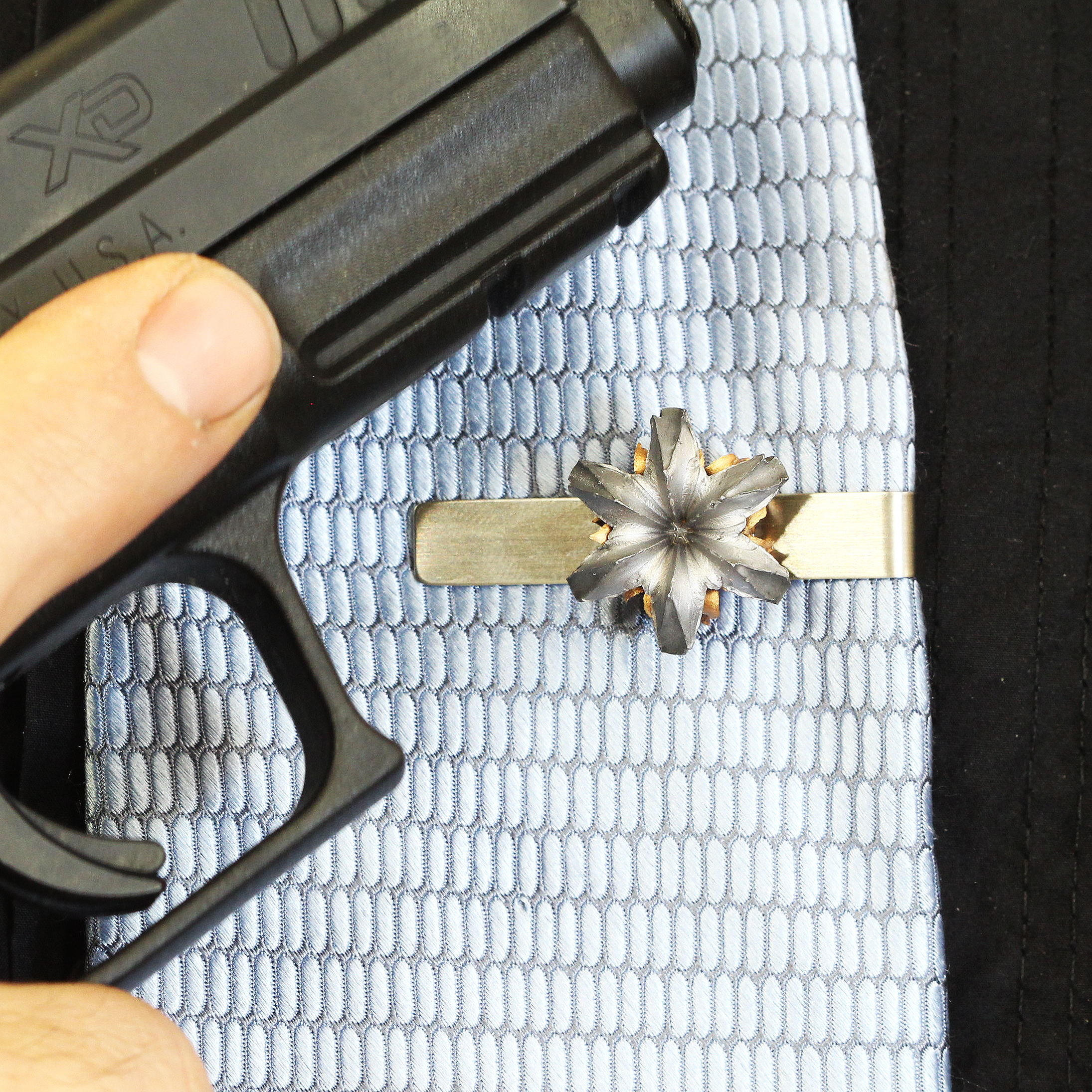 Reviews