Wanna Bang? - Billet Bullet Bouquet
Pop that question with style!  Select the number of blooms and other options from the dropdowns, and we'll handle the rest!  Please feel free to send us an email if you have any questions.

The Three, Four, and Six Bloom Bullet Bouquets stand about 4" tall, while the flowerpot is 1.75" in diameter and 2" tall.
Looking for more than 6 blooms in your bouquet?  6 is all that will fit in the billet aluminum flowerpots, but we can pack many more in our larger terracotta flowerpots.  Find them here!
Handmade in the USA!  Prices are in USD.  Free domestic shipping!
Here's what this message looks like in the different fonts: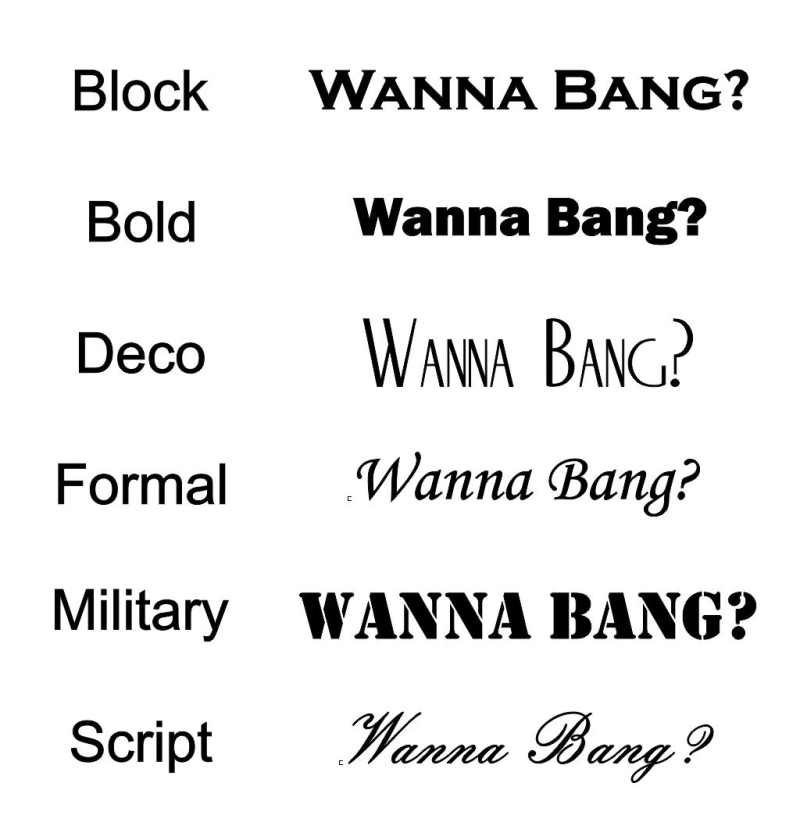 Wanna Bang Billet Bullet Bouquet with one dozen blooms, six .40 S&W and six 9mm: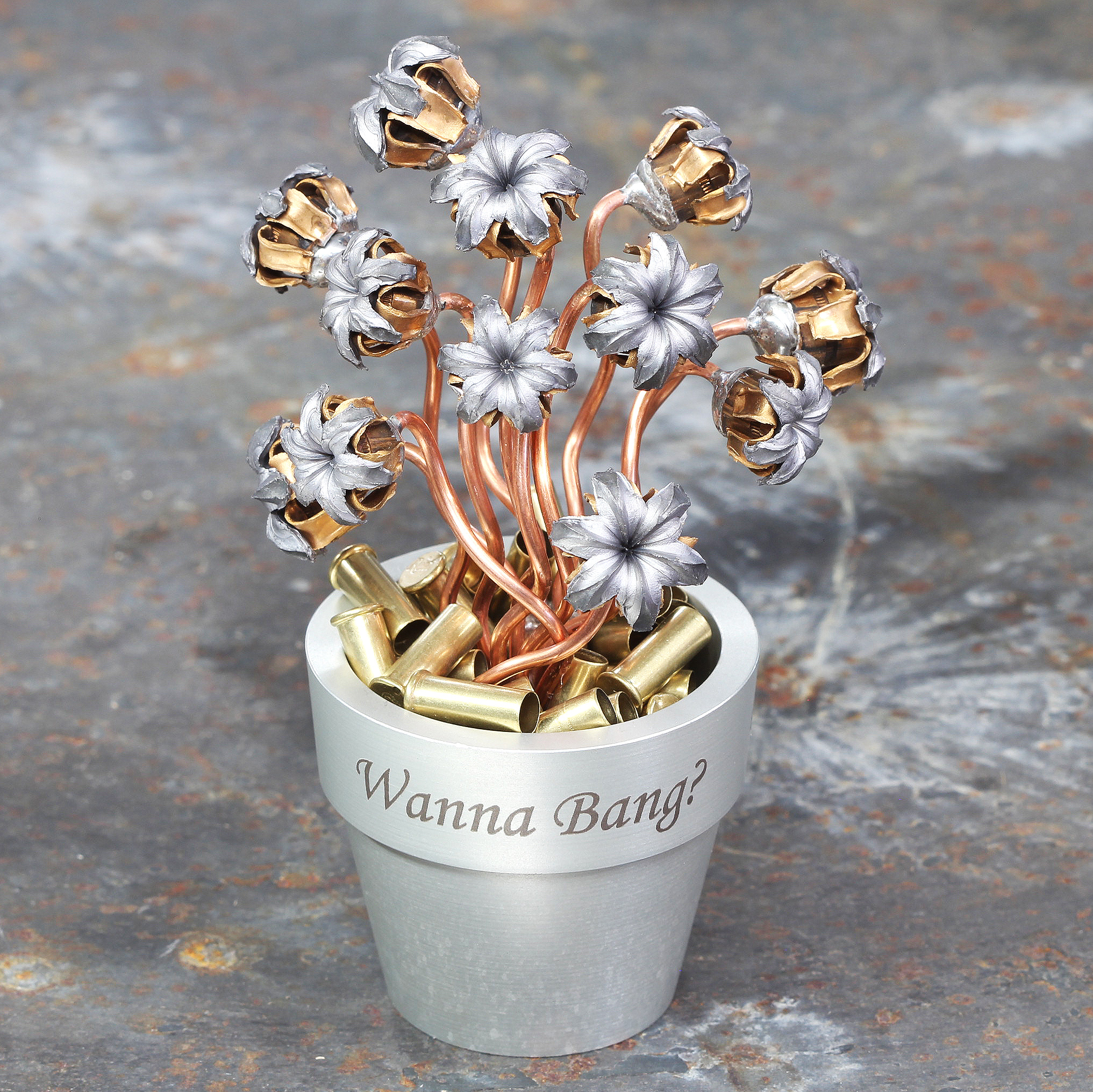 Reviews