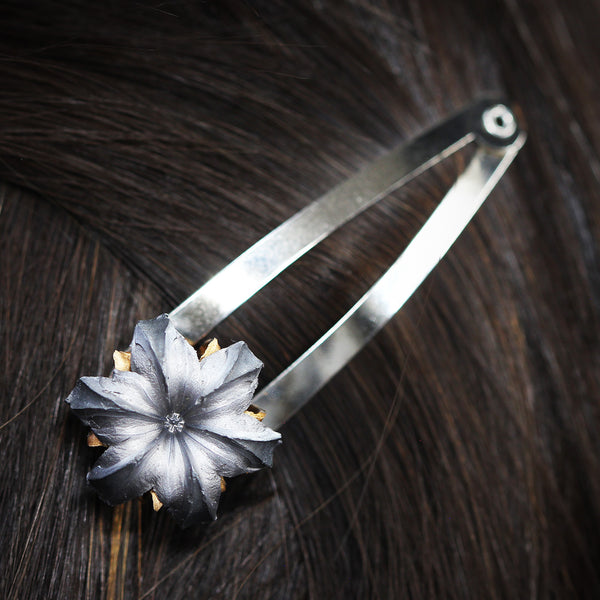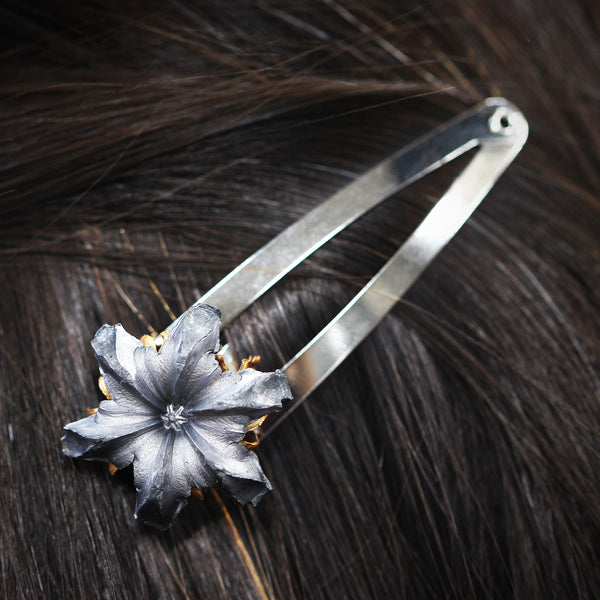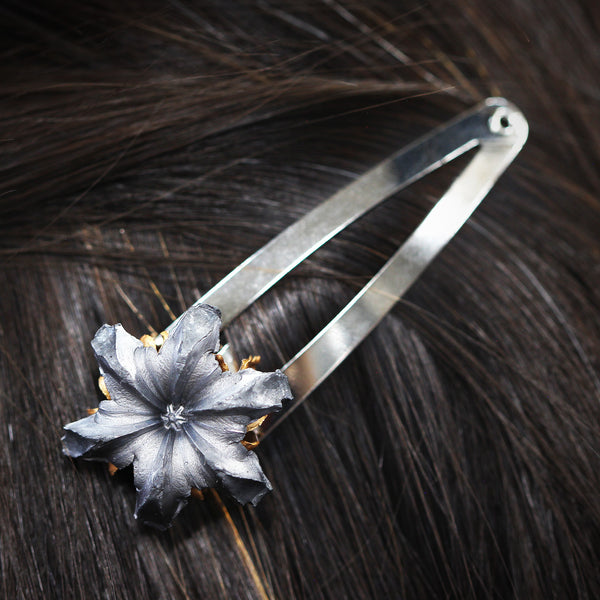 Women's hair jewelry is finally here!  This is a standard 1 7/8" stainless steel hair clip with a bullet bloom attached.  
The small bloom is 9mm and is about 1/2" in diameter. 

The medium bloom is .40 S&W, and is about 5/8" in diameter.
The large bloom is .45 ACP and is about 7/8" in diameter.
Handmade in the USA!  Prices are in USD.
Cool item...quick delivery
Super quick delivery. Item looks just like pictured. Would definitely buy again!
A classy way to show your 2a support
I picked up a pair of cufflinks in 9, a lapel pin in .45, amd a hairclip in 9 to match with my wife at my little brothers wedding. These are a very classy way, and not so much in your face for showing support for our rights.