Shooter's Tie Clip (Tie Bar)
The 9mm blooms are 1/2" to 5/8" diameter, the .40 S&W blooms are 5/8" to 3/4" diameter, and the .45 ACP blooms are 3/4" to 7/8" diameter.
Handmade in the USA!  Prices are in USD.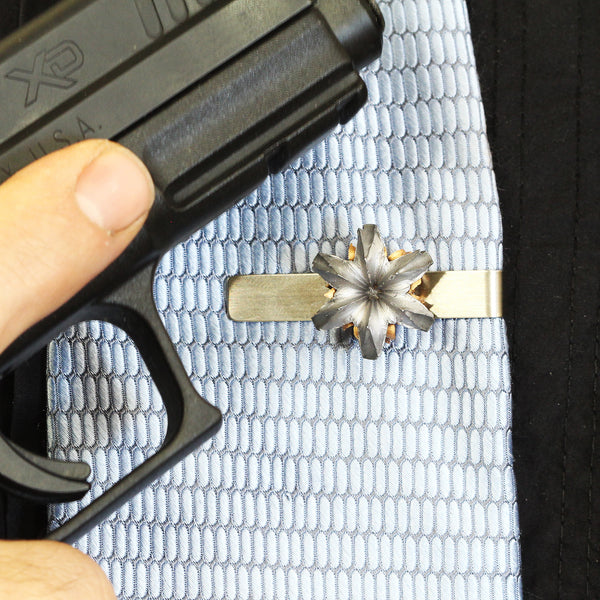 Shooters tie clip
The delivery was great, it came right on schedule, well packaged to protect any dings, nice box as well. The tie clip itself is amazing, i have nothing bad to say about bullet boquets or their products.
Perfect for my husband ~ avid target shooter & hunter! It makes a great gift
beautiful
First, this is beautiful! I bought it as a birthday gift for my husband. Second, it arrived the next day! I'm in Colorado but it was still a surprise!