Size small uses a 9mm bloom (about 1/2" diameter), which gives it an unimposing look on a tie.

Size medium uses a .40 S&W bloom (about 5/8" diameter), which gives it a balanced look on the tie.

Size large uses a .45 ACP bloom (about 7/8" diameter), which gives it an impressive look on the tie.
Handmade in the USA!  Prices are in USD.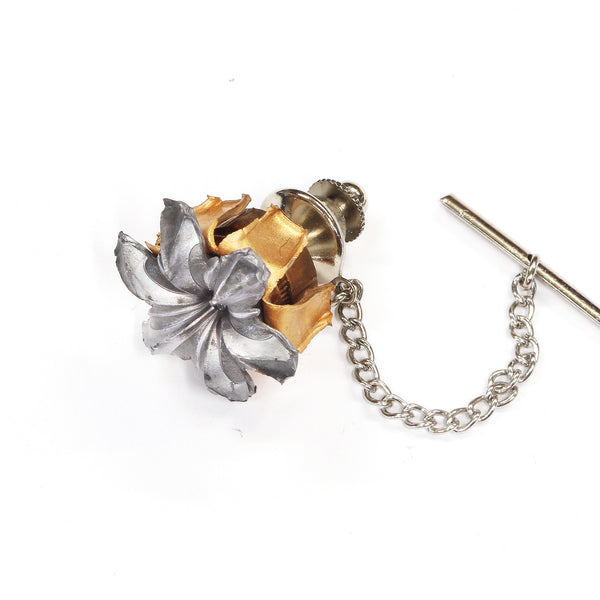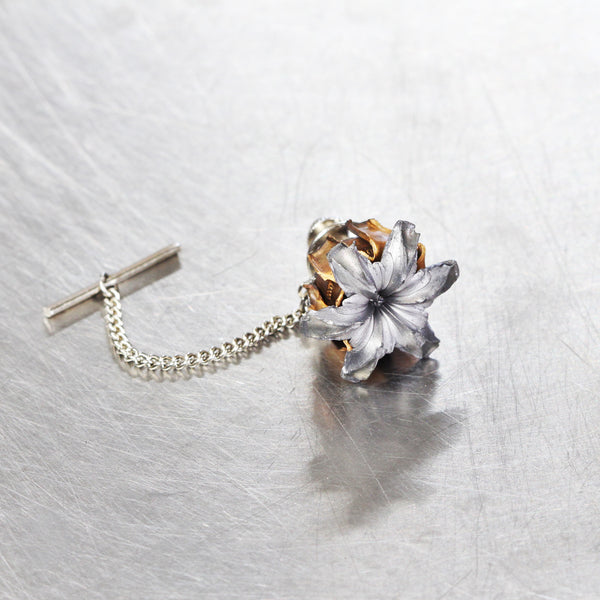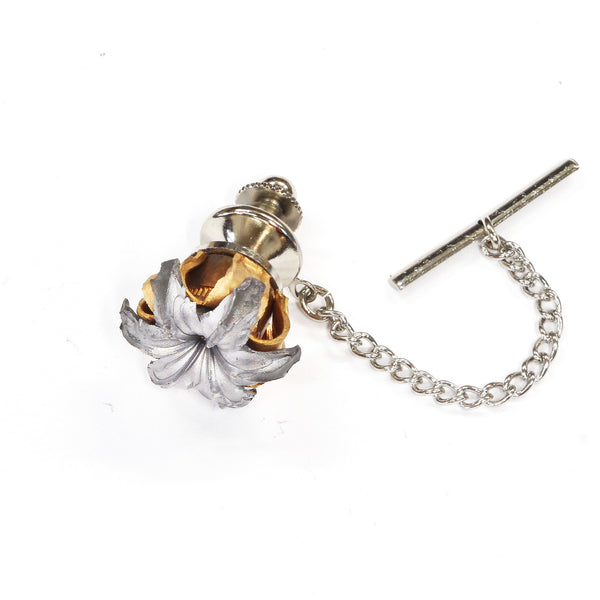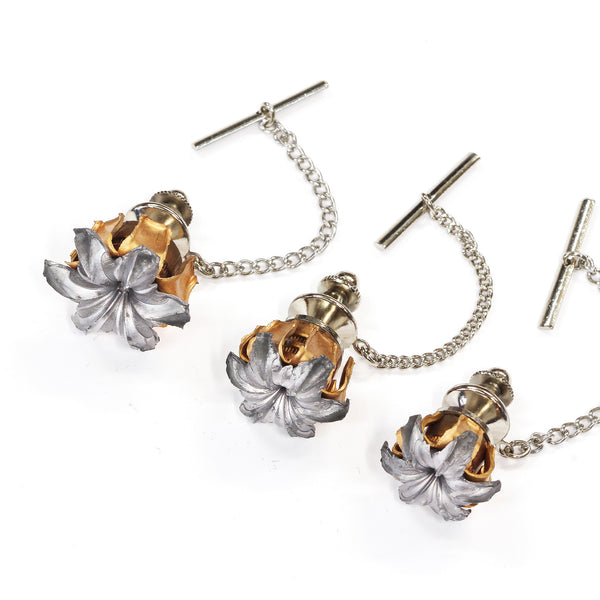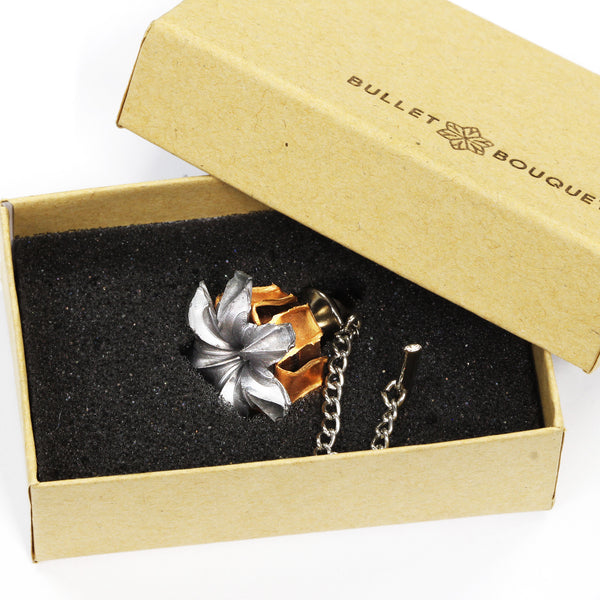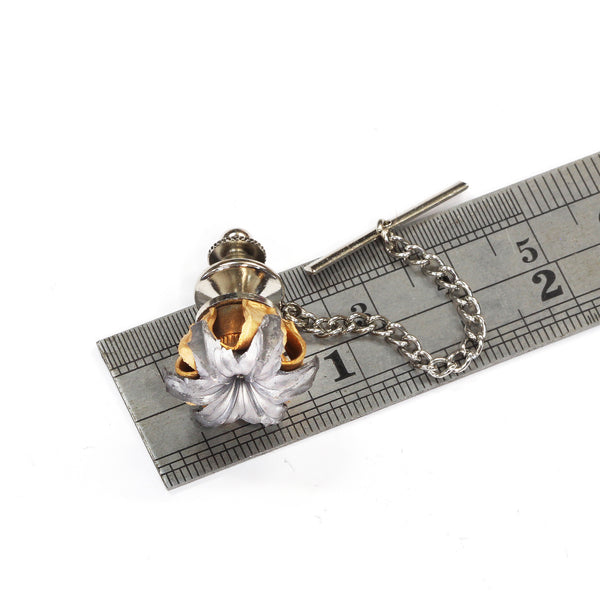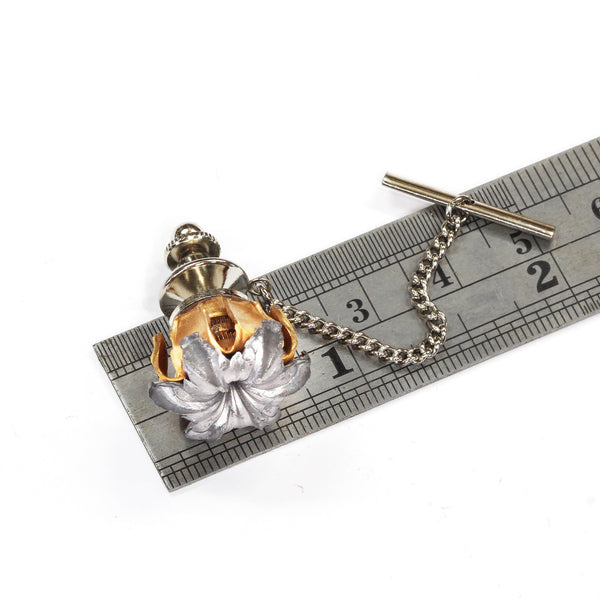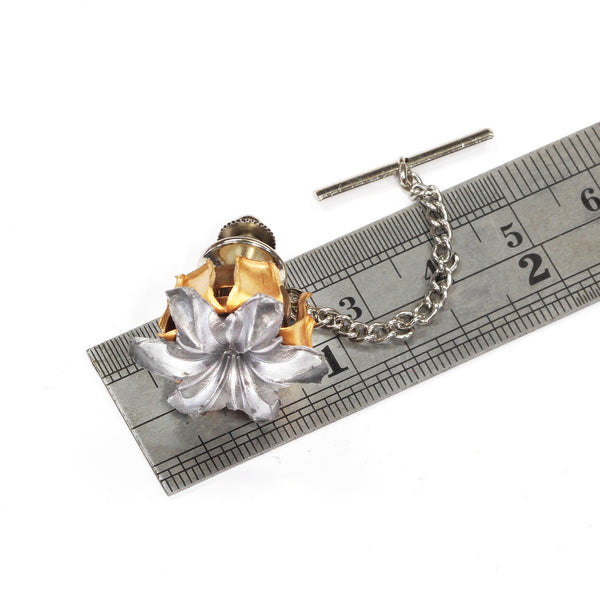 Beautiful
I bought 2 tie tacks, one for me and one for my son. The quality and craftsmanship are superb. They are beautiful and an outstanding value!
Tie tack
What a well made and unique gift my husband loved it. Fast shipping and a great price thankyou!
Beautiful piece! Tack for my tie? Not so much…
This is an amazing looking piece but after I push the tack through my tie, I am unable to use the back at all. It will not attach even with my thinnest tie.
It's an expensive back to my old tie tack.
No, I've not sought any kind of return, as it is truly a good looking tack. Just will have to use it for something else at this point.
Great gift
I purchased several of the tie tacks, great price and great gift. Already planning on purchasing more.
Even better than expected!
I bought this for my boyfriend for Christmas and I know he's going to love it! It is hefty in weight and lends to the feeling of quality. It is about the size of a dime in diameter and will definitely be a conversation piece when he wears it to events! So excited to see his face when he opens the box and see's this cool and unique gift!