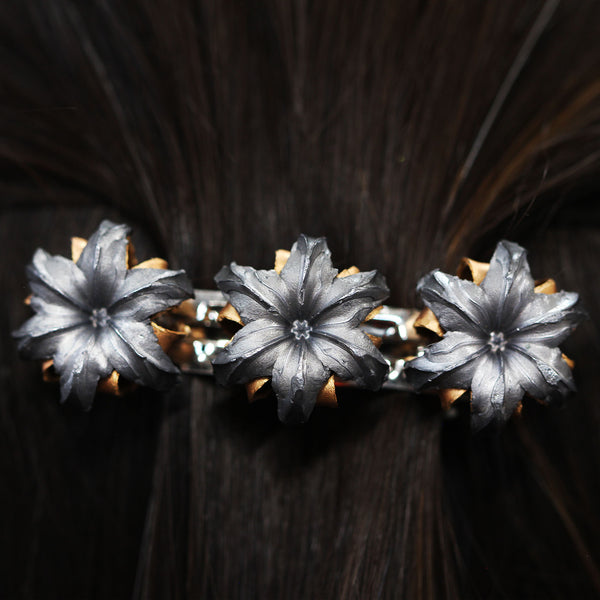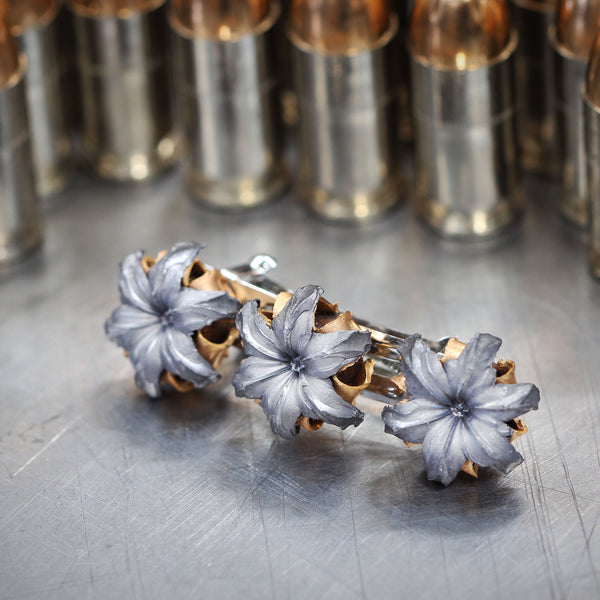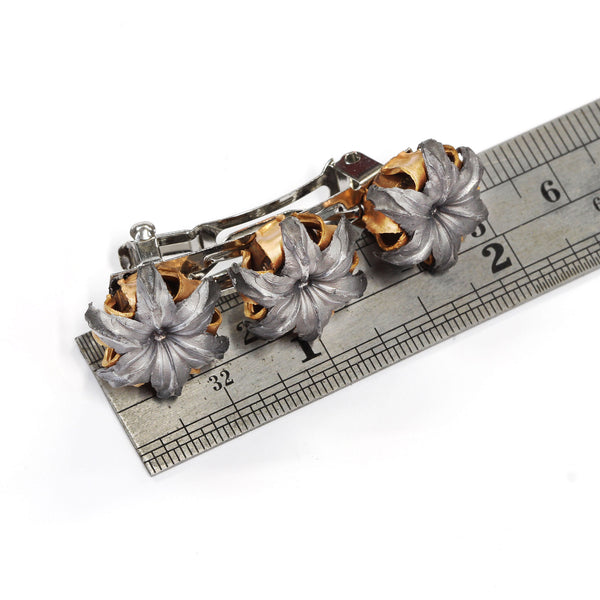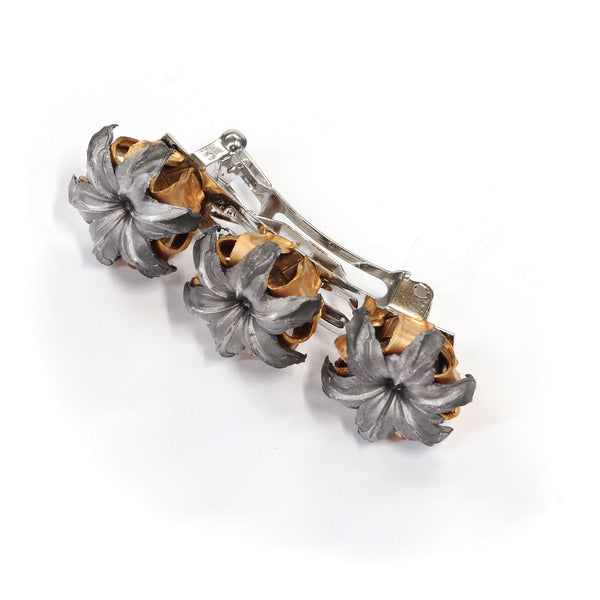 This is a standard 2" steel snap-style barrette with three 9mm bullet blooms attached.  The blooms are about 1/2" in diameter.  
Handmade in the USA!  Prices are in USD.
Remember that these are an adult fashion accessory, and are not intended for kids.  Do not let children wear these or play with them.  The blooms are clear coated with a very durable clear, but handling should be kept to a minimum.  As always, wash your hands after touching the blooms.
Wedding attire
I ordered these for my sons wedding they are going to love them😍
These are going to be absolutely fitting thank you for such a wonderful idea
Awesome statement
Wife wore the 3 bloom barrette to park day... Totally made her friends jealous. Thank you for making an awesome statement
Smaller than expected
Order. And if you're making the order and don't get offered a second one at checkout. Cancel and re-try. Didn't get offered the discounted second one on my
Initial order and had to place a full second order. The second order I was offered a discounted second one. Had to pay for shipping 2x instead of once. But super Cool products and my wife LOVES them. Just wish the hair clip was bigger as my wife has a ton of very long hair.
Three Bloom Barrette
My newest edition to my collection. I already have a single Bloom necklace and a 6 Bloom Celebration Bouquet. Thank you for the beautiful pieces.
Awesome gift!
Bought this (we go together like guns and ammo) for my husband for Valentine's Day. He absolutely loves it. I also got the hair clip for myself, and it's beautiful, but I definitely wasn't expecting the clip itself to be so tiny. It would be hugely improved by using a larger hair clip.