Design Your Own Bullet Bouquet Arrangement!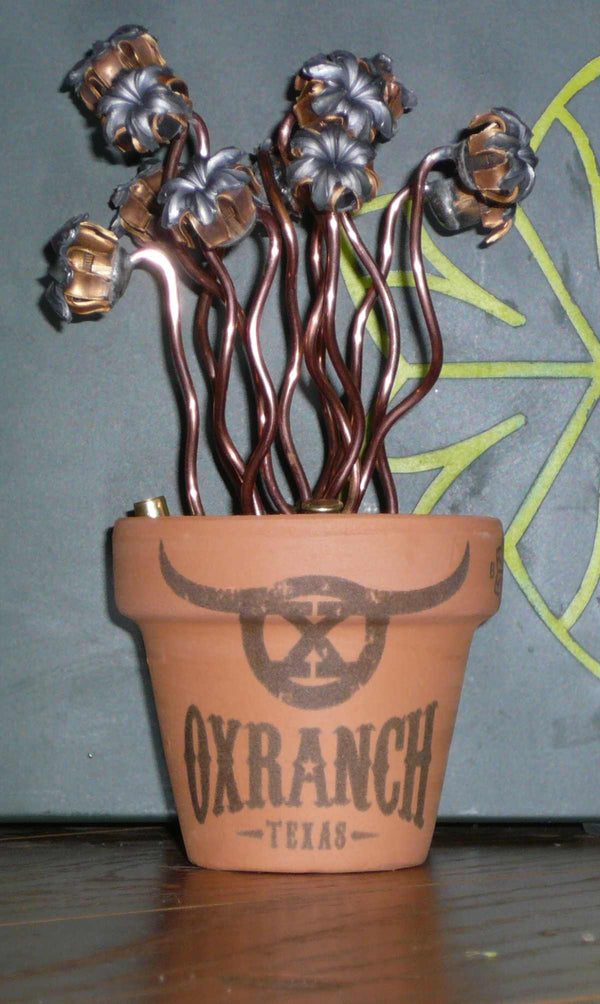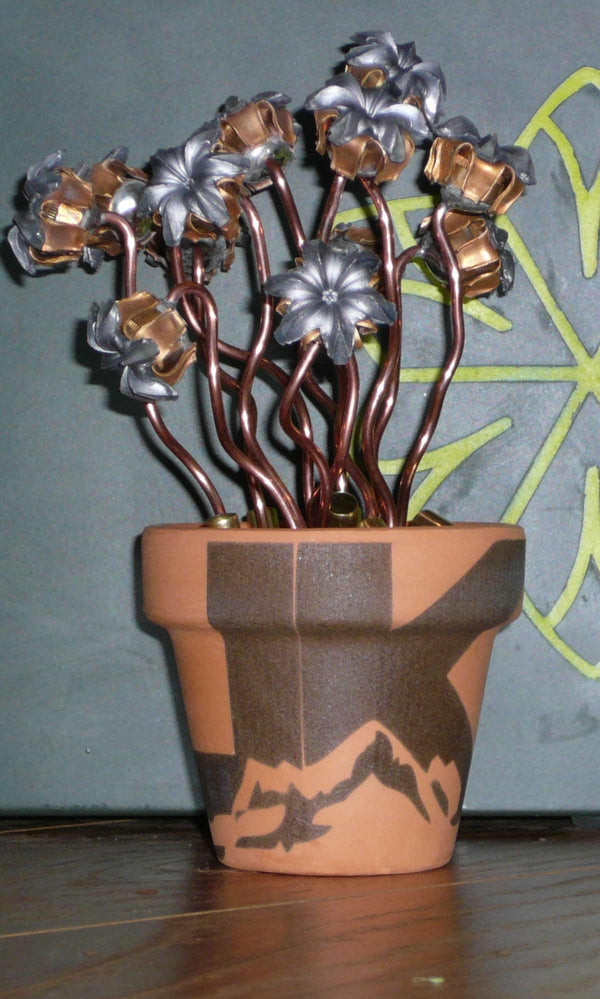 Looking to have an image etched on your flowerpot instead of just text?  This is your ticket!  Send your ideas (and images) to customerservice@bulletbouquets.com, and we'll build it just for you.  If you're just looking to have custom text etched on your flowerpot,
go here
.

The Three, Four, and Six Bloom Bullet Bouquets use a small flowerpot, which makes the whole piece stand about 4" tall, while the flowerpot is 1.75" in diameter and 2" tall.

The One Dozen and Twenty Bloom Bullet Bouquets use a medium flowerpot, which makes the whole piece stand about 5.5" tall, while the flowerpot is 2.5" in diameter and 2.5" tall.

Handmade in the USA! Prices are in USD. 
Beautiful Arrangement!
I'm so happy with my bullet bouquet arrangement. I requested a custom order for a friend and it came out better than I imagined! I'll have to order one for myself now! Rachel with customer service was helpful and replied quickly. The order was made really quick too! I'm just so happy with how the arrangement came out. Yes, the pot is really small but so are bullet casings (which the flower blossoms are made of). I think a bigger pot with the blossoms wouldn't look as nice. Anyway, I love it and I think you will too. Jump! Buy one!
Super product and customer service!
Couldn't ask for a better product or nicer people to deal with.
So awesome!
Absolutely love this bouquet and so does my wife who received it. CS Rachael is amazing and very helpful. If you haven't gotten one yet, what are you waiting for?!?!
A birthday bouquet for mom
I ordered a 6 blooms, four .40, and two 9mm. I am so pleased with this. They added the family gun shop logo, and it looks amazing. I cannot wait to buy another, and mothers day will be here before you know it.