The small size uses a 9mm bloom (about 1/2" diameter), so it makes a great accent piece. 

The medium size uses a .40 S&W bloom (about 5/8" diameter), so it stands out.
The large size uses a .45 ACP bloom (about 7/8" diameter), so it makes a bold statement!

Handmade in the USA!  Prices are in USD.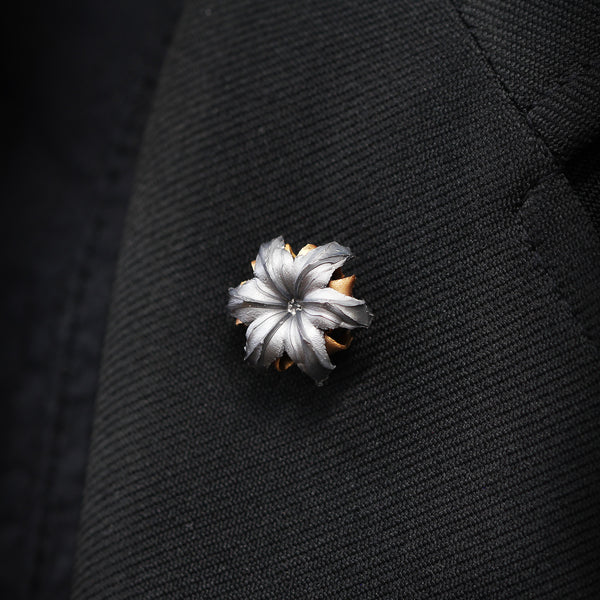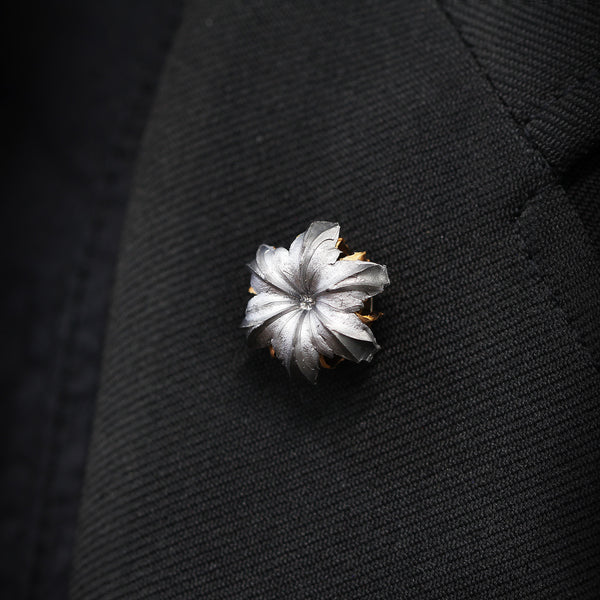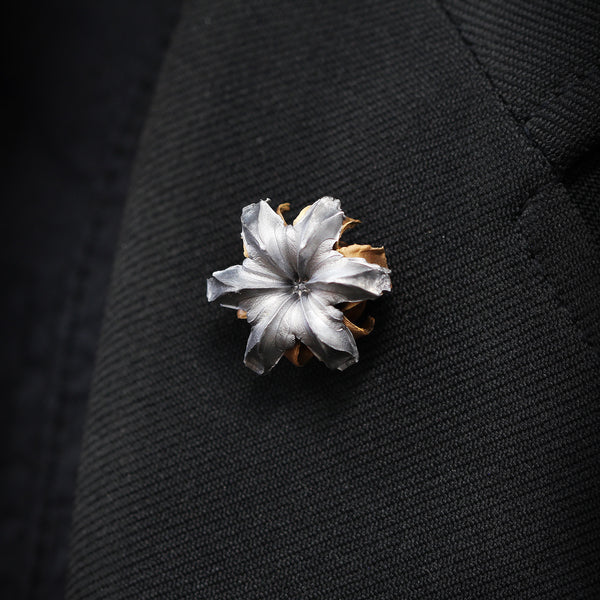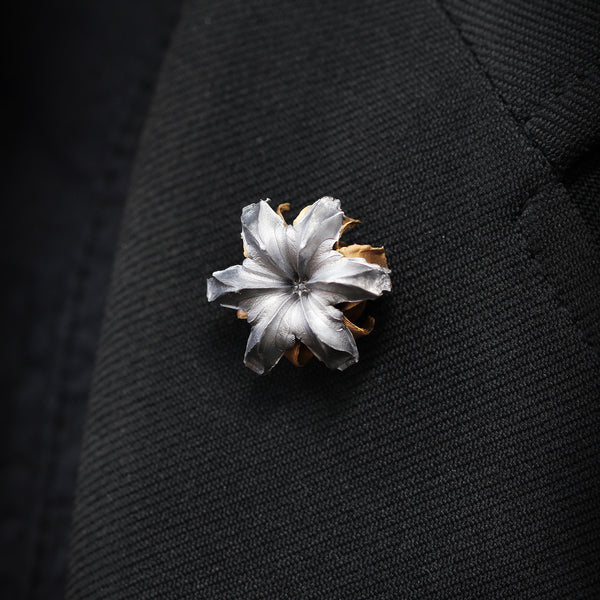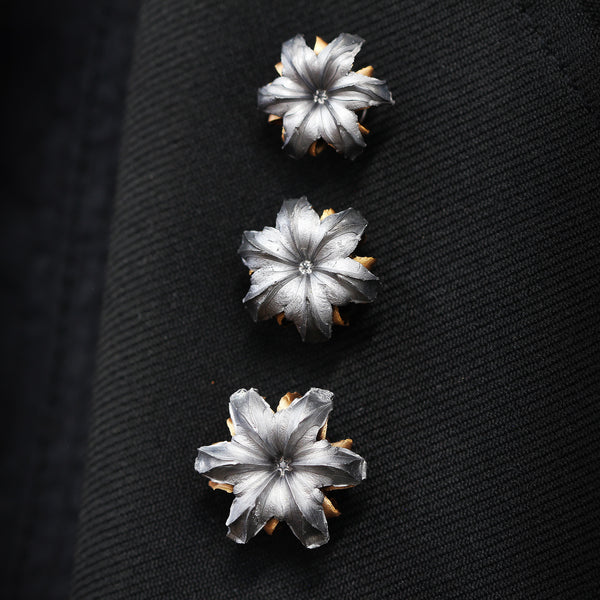 Honestly awesome
Didn't think it would be as great of quality and look as good as it does! I'm thoroughly impressed, and have even bought my best man for my wedding, a pair of the cufflinks and tie clip
looks great
this pin is really cool, only thing is it has some really rough edges and snags clothing
Not what i thought i was ordering
I thought from the pic that the back of the lapel pin was a hook stem and not a closed back. A little pricey for what i got but it is still an awesome product.
Quick shipping
Really great product and fast shipping, I would purchase again.