The Ring Bearer's Boutonnière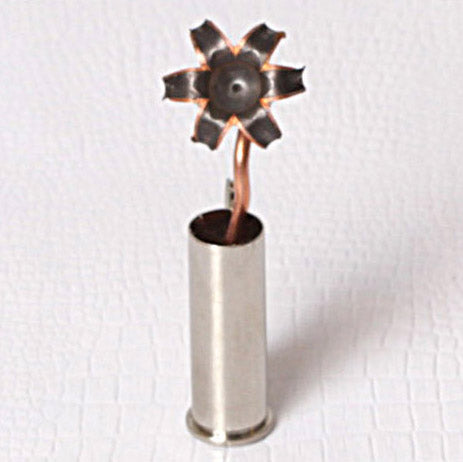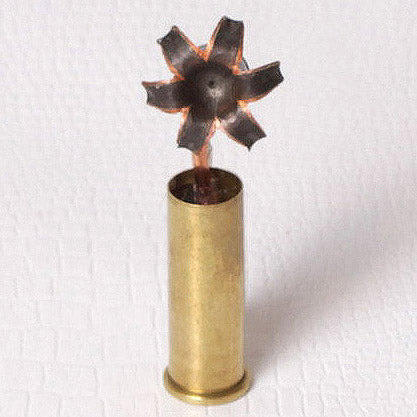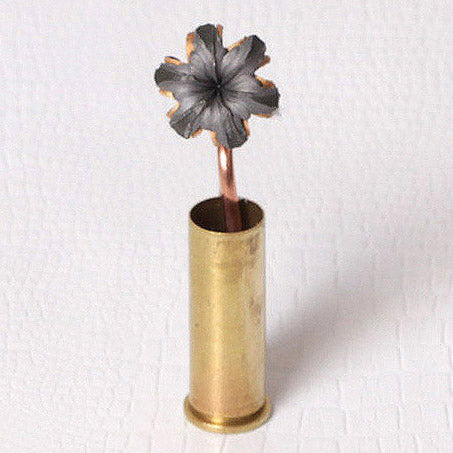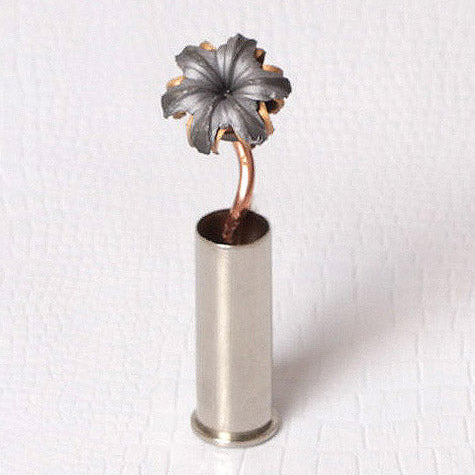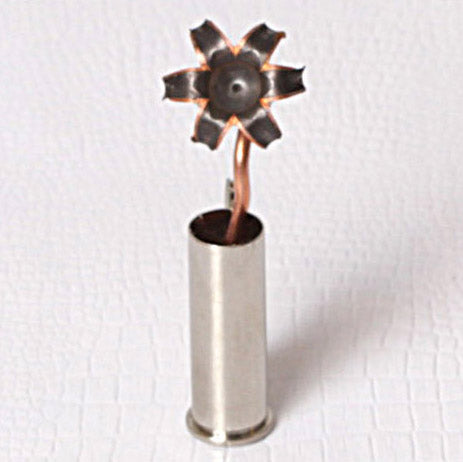 Check out this little guy!  It's the smallest, completely lead-free boutonnière we offer, and it's perfect for your ring bearer.  These are guaranteed to get all the "Awww, that's adorable!" comments from all the ladies.  It is a single small-sized bloom (about 1/2" in diameter) in a .38 Special brass or nickel case for a vase.  Two attachment points (see below) make for a secure connection to your little man's jacket so he can get crazy on the dance floor all night!  
We also offer the Ring Bearer's boutonnière with a standard, non-lead-free small bloom, and it's great for a little older, more responsible ring bearer.
Find the standard sized boutonnieres for your groomsmen here.
Handmade in the USA!  Prices are in USD. 
Love these!! I am so
Love these!! I am so excited to give them to the guys for the wedding!! They shipped so quick as well. Couldn't be more perfect!
Cute!
Got this for my wedding, and they're perfect!