Tie Bar (Tie Clip) & Cufflinks Gift Set
You asked, and we're delivering!  Our tie clips (tie bars) matched to a set of our Close-Quarters Cufflinks!  They're presented in a customizable, sleek black metal box. 
Handmade in the USA!  Prices are in USD.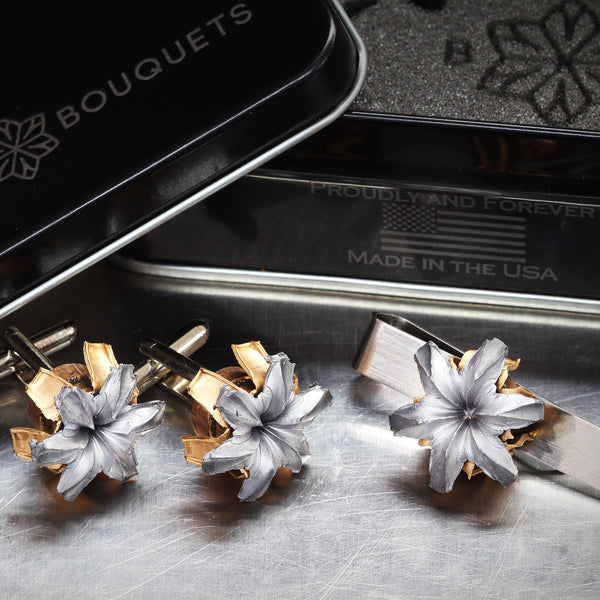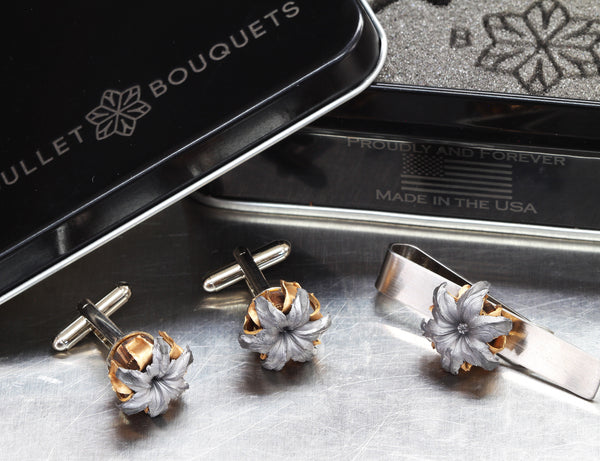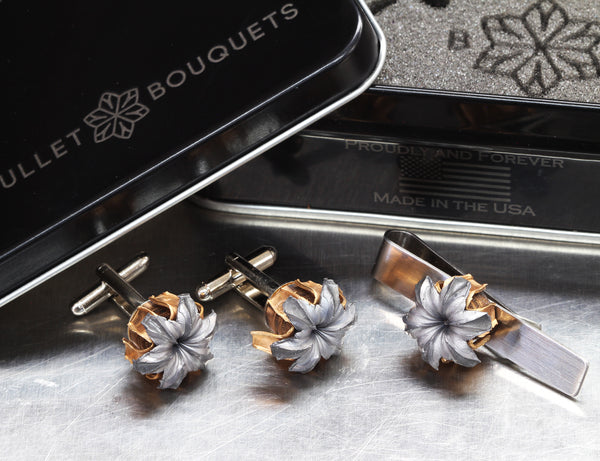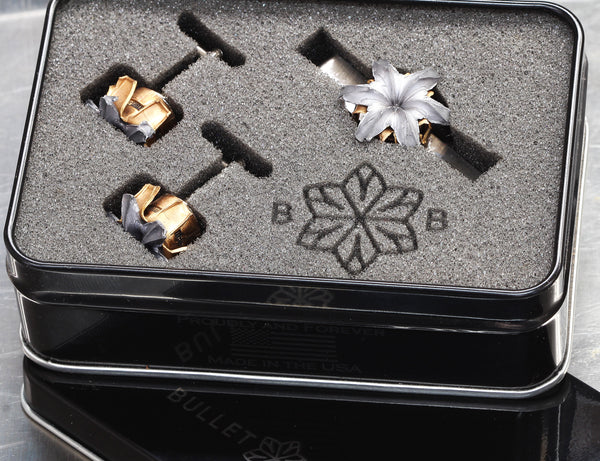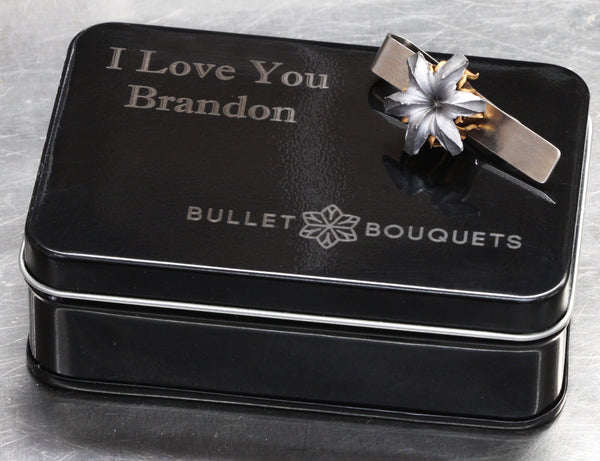 Awesome gift, awesome people.
Wonderful people make these amazing gifts. My family loves them and I couldn't have had a better experience. Quick email response time and just all around nice people. The crafts are sturdy and look really great!