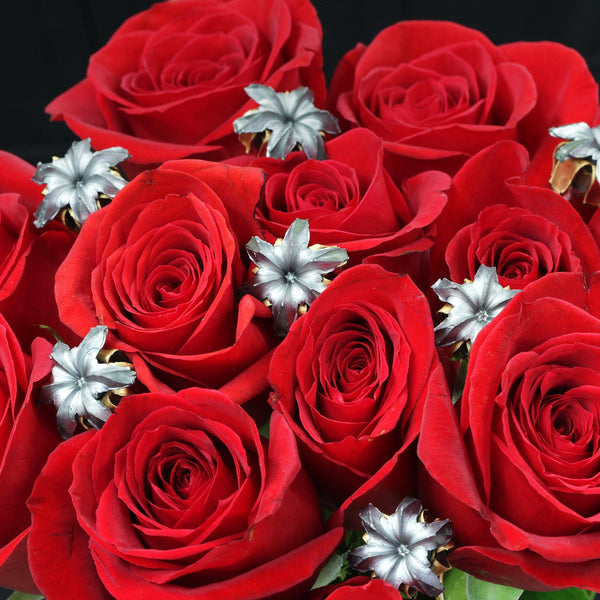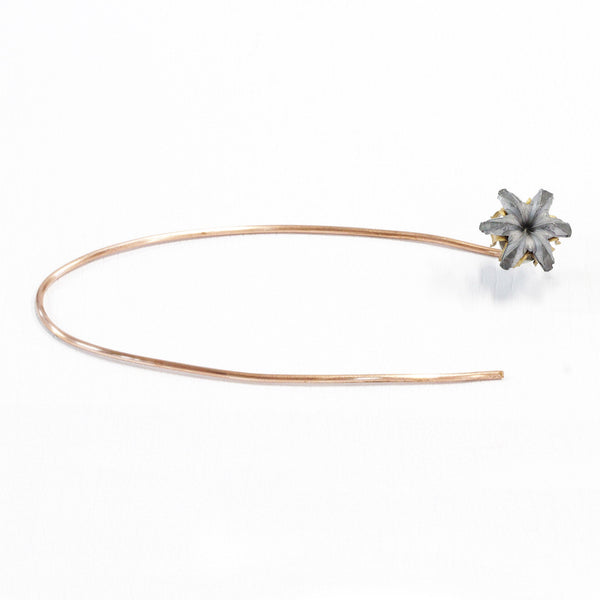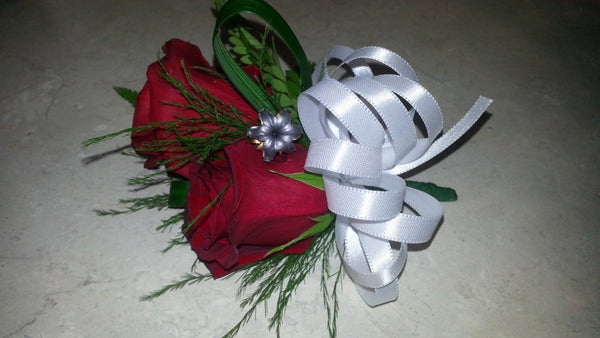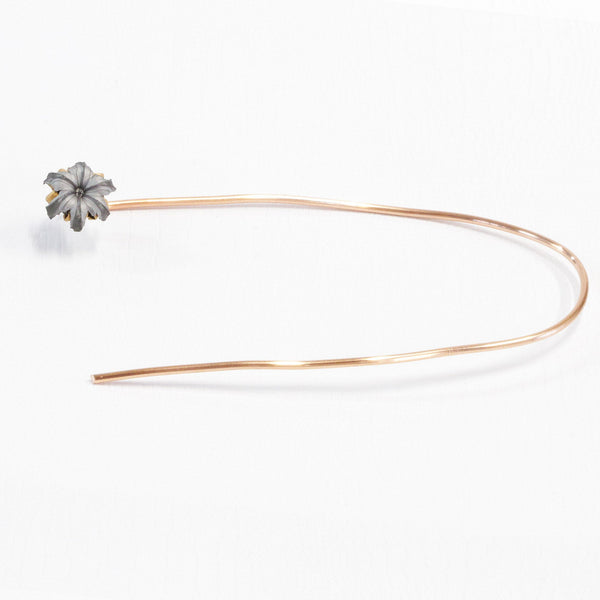 Bullet Blooms on Stems are fun project starters.  Use them to add a little firepower to your boutonnières, wedding bouquets, corsages, or whatever your mind can dream up!  Each bloom is soldered to an 11" piece of copper wire.  Use the wire as an anchor, or tie things together with it, then trim off the excess.
Small blooms are 9mm Luger and are 1/2" dia.
Medium blooms are .40 S&W and are 5/8" dia.
Large blooms are .45 ACP and are 7/8" dia.
Handmade in the USA!  Prices are in USD.
Looking for bullet blooms without the stems attached?  Click Here!
He loved it!
Great Product! Exactly what they advertised and quick getting here. I bought them on the stem so that I could arrange them the way I wanted. It was simple and easy to use and they worked out beautifully. My husband is extremely hard to buy for, if he wants it he just goes out and gets it. He loved this because it was unique and he thought it was awesome. All our friends wanted to know where I got it! Of course I gave them the info!
Absolutely perfect
I would give more stars but I can't. Fast delivery, easy to order and exactly what I wanted!
Beautiful quality
These are amazingly stunning and beautiful!! Thank you for helping to make my special day even more amazing!!
Beautifully unique
Ordered a single flower to go along with a Father's Day gift for my husband and he loves it. Well crafted and very original