Just the Blooms (Expanded hollowpoints only)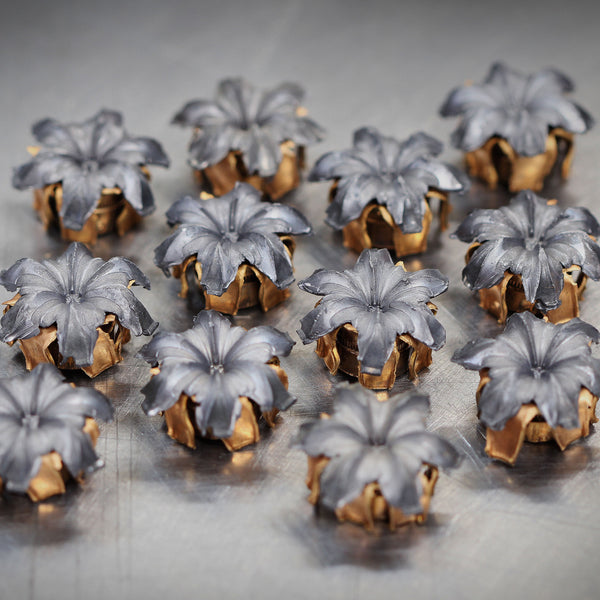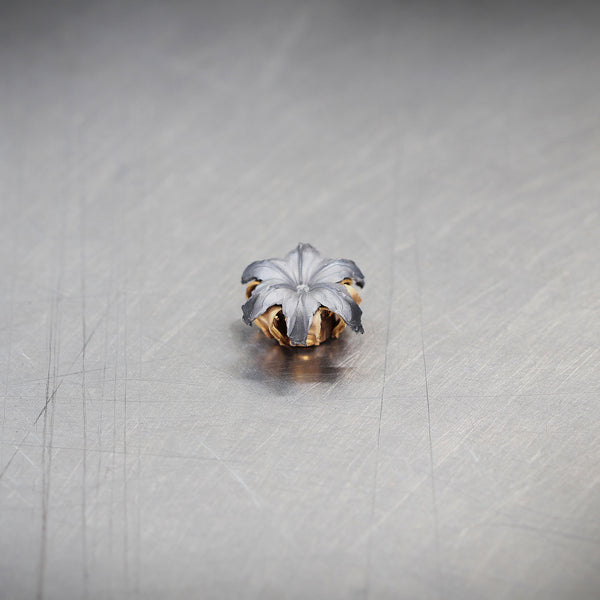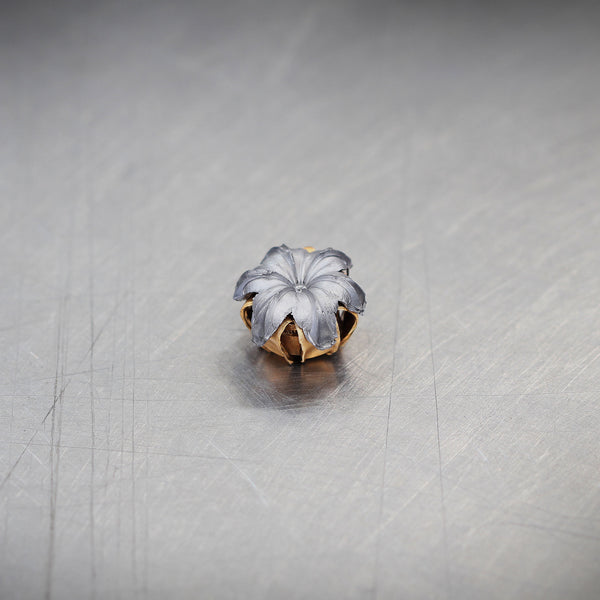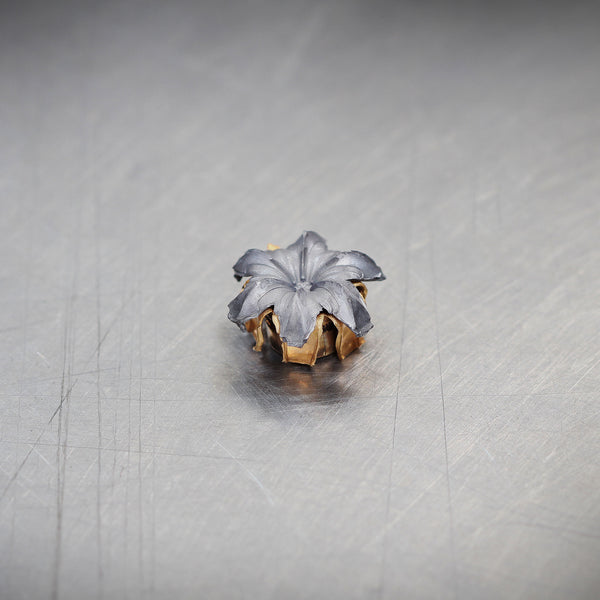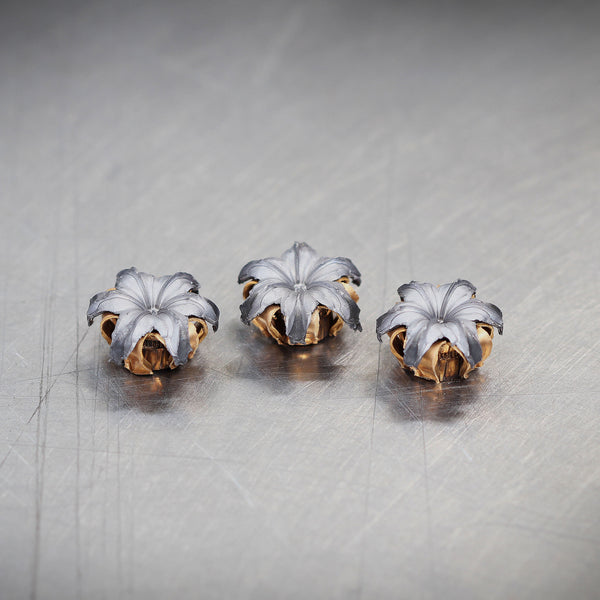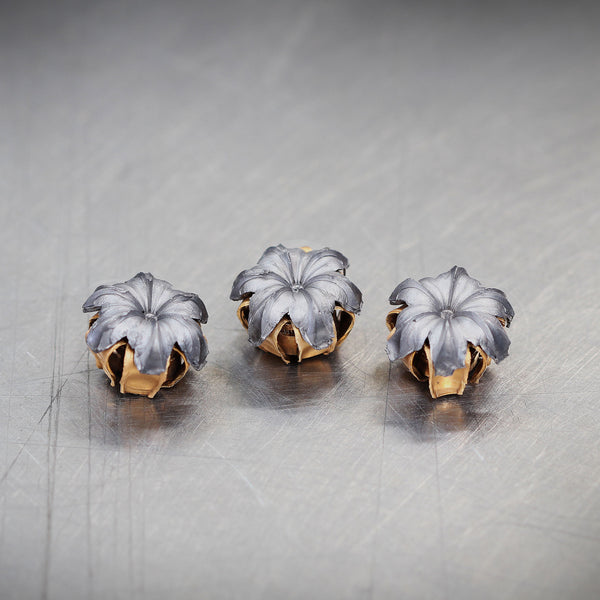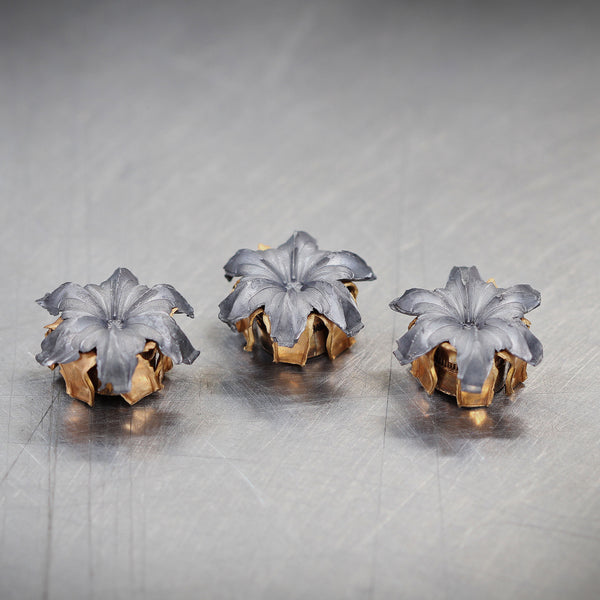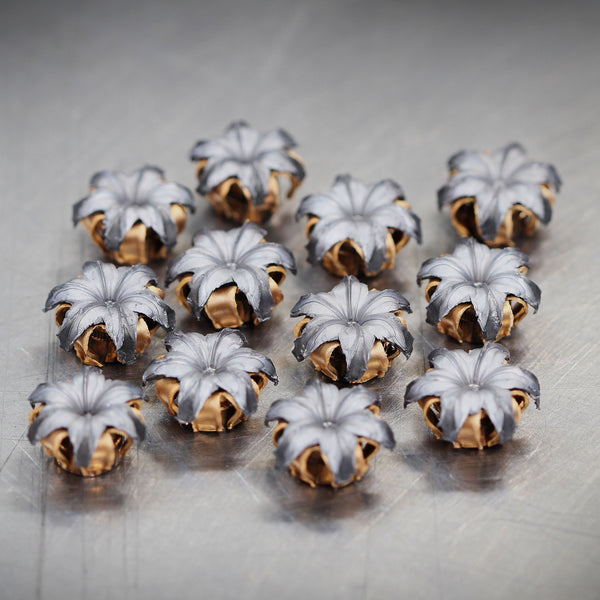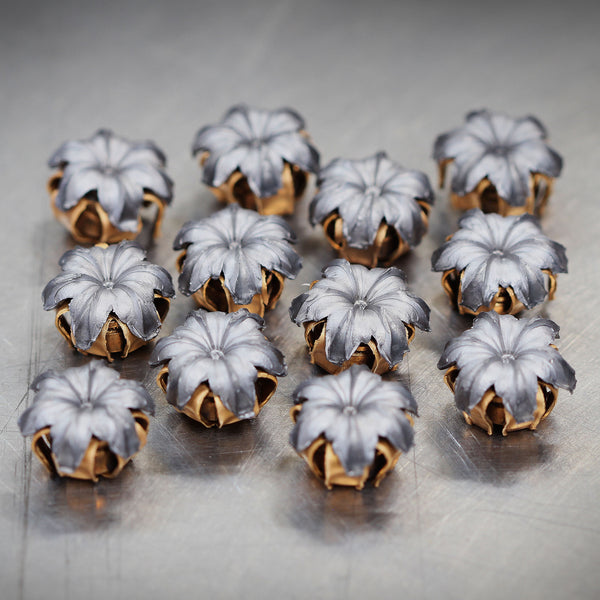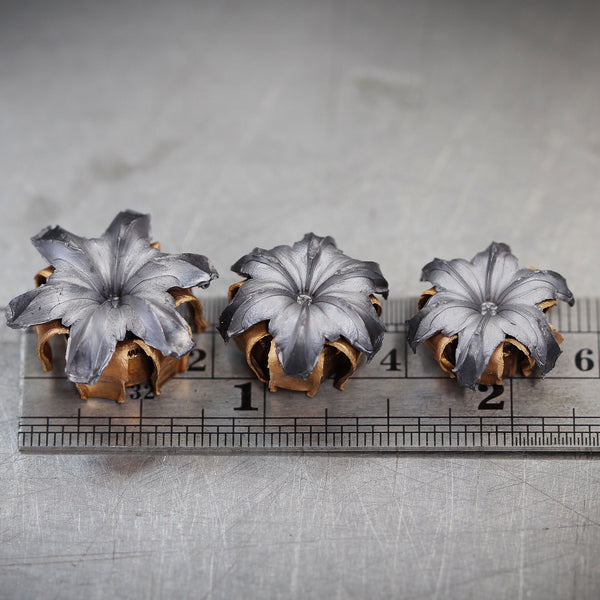 A quantity of 3  bullet blooms, ready to incorporate into your own artwork!  If you're looking for blooms with stems already attached, click here!
The 9mm blooms are 1/2" to 5/8" diameter, the .40 S&W blooms are 5/8" to 3/4" diameter, and the .45 ACP blooms are 3/4" to 7/8" diameter.
Handmade in the USA!  Prices are in USD.
Love these
I have ordered several of these. What a creative idea. Love them.
Came quick. Nice detail in
Came quick. Nice detail in my wedding. Would recommend to others
On point
Well packaged and quickly delivered to Australia! Great work!