.338 Lapua Magnum Bullet Pen (choose one of our designs!)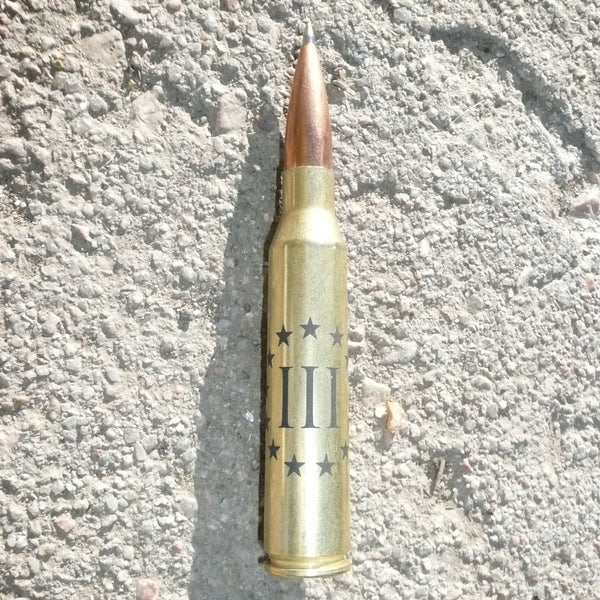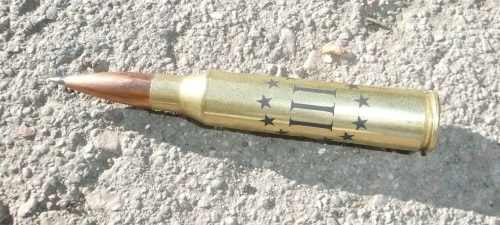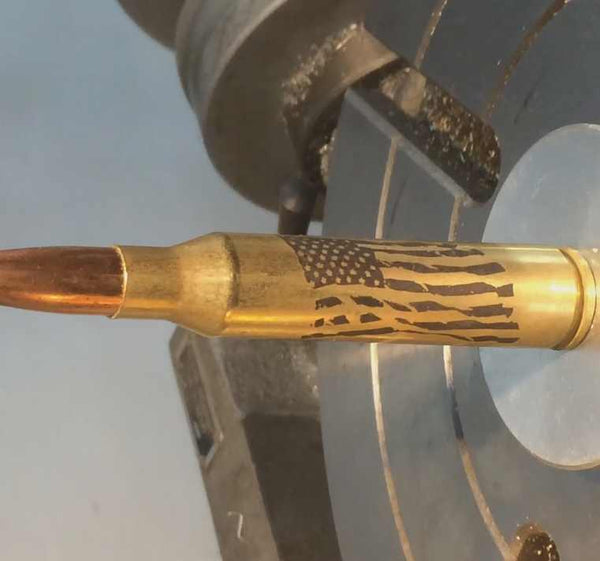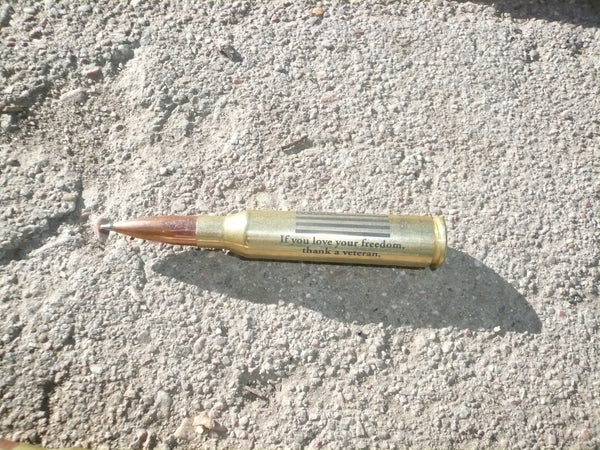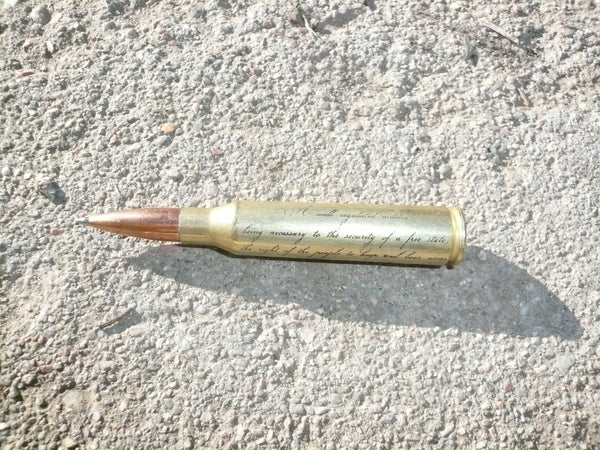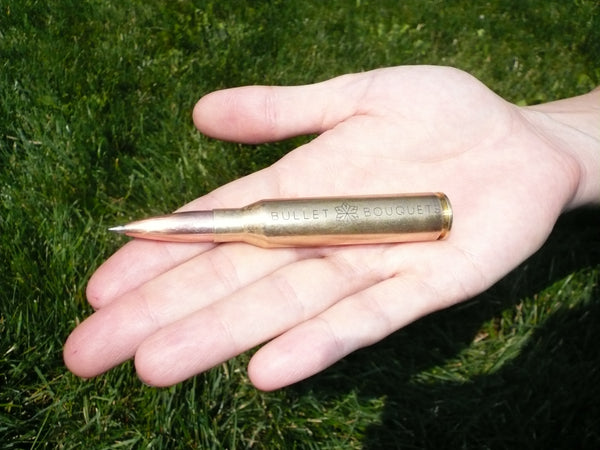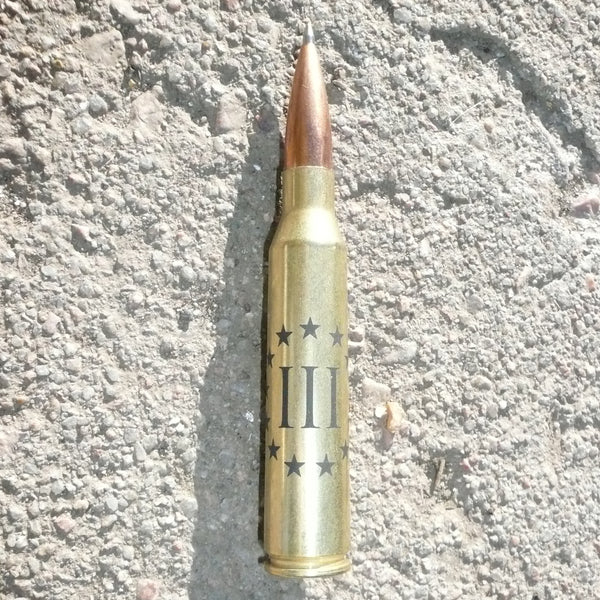 We spent a ton of time perfecting our Firing Pens.  We sought out the best ink pen refill for the job, the Zebra 4C, and designed the pen around it.  Not only does the 4C write amazingly well, but it has countless ink and gel color options, as well as line width options.  With so many options, we made sure to make it easy to replace your refill (see video below). 
The venerable .338 Lapua Magnum makes as good a pen as it does a sniper cartridge.  It's just big enough that it fits the hand like a glove.  Here's the .338 Lapua Magnum pen next to the venerable "little" .30-06 Springfield: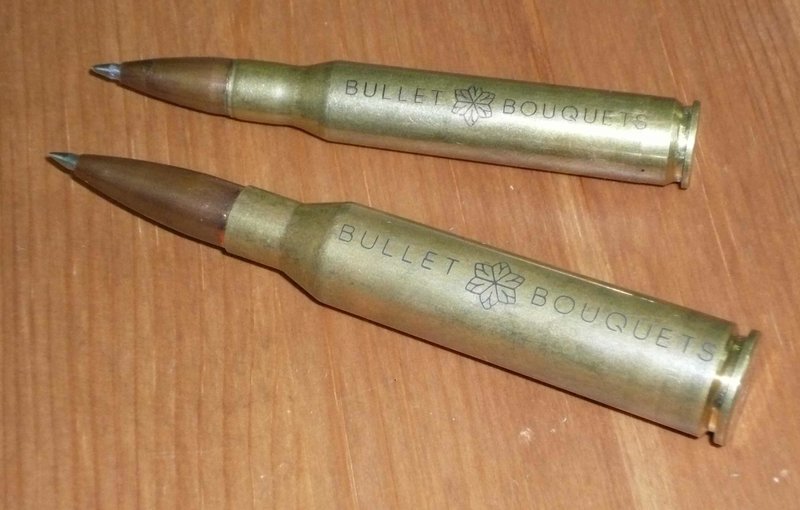 Finally, since we do all the engraving ourselves, we have several designs to choose from, at no additional charge!

.338 Pen dimensions are just over 3 3/4" long and over 9/16" in diameter at the base.
We ship all bullet pens a maximum of 3 business days after their orders are placed.
Looking to buy these pens in bulk? 
Message us here!
Handmade in the USA!  Prices are in USD.
PERFECT GIFT!!!!
Bought this for a birthday gift for my boyfriend. He ABSOLUTELY LOVED IT!!!! I will DEFINITELY be buying more gifts from here! The turn around time was PERFECT!! Very fast (and that was WITH customization)! HIGHLY Recommend this! I actually found this website accidentally...one of those, great gifts for Father's Day type ads that popped up. SOOOO glad it did!!!! LOVE this place!! Thanks all!