.50 BMG Bullet Pen (choose one of our designs!)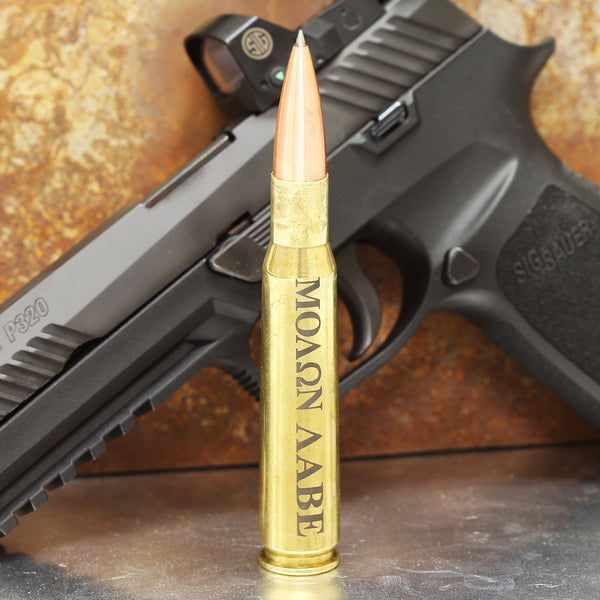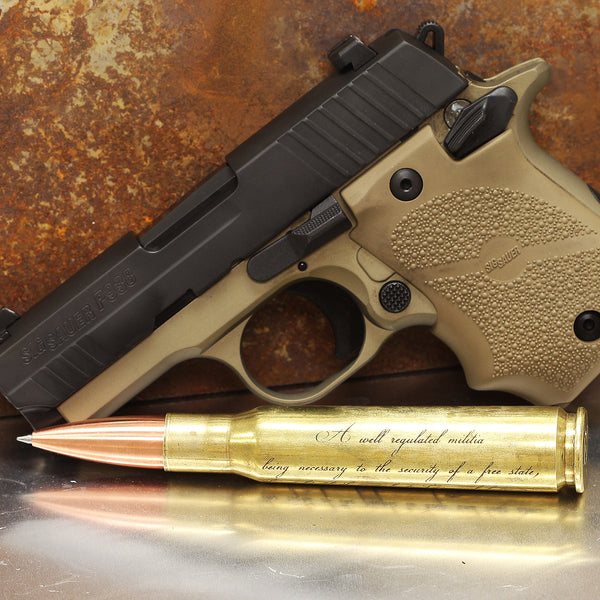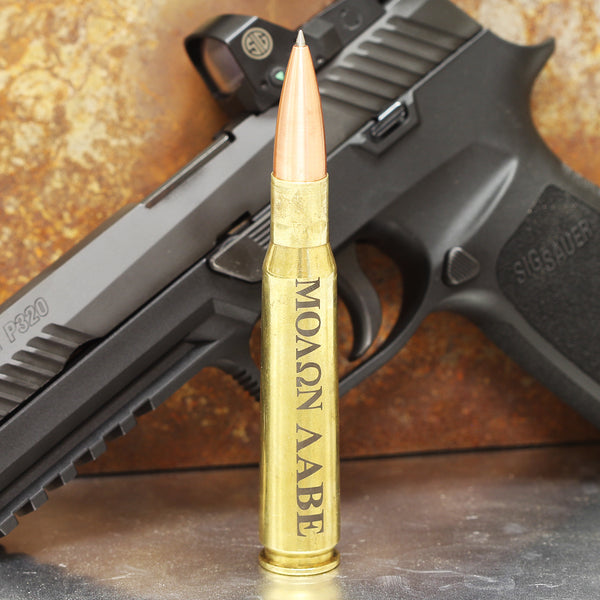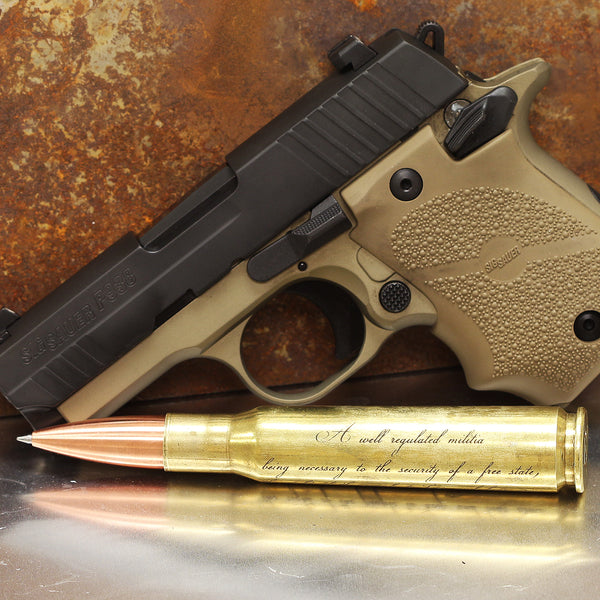 Our Firing Pens in .50 BMG are imposing desk ornaments, and feel great in the hand.  They feature replaceable ink refills (see video below for replacement instructions).  Choose one of our stock designs, then optionally add initials to personalize it.  

Pen dimensions are just over 5 1/2" long and just under 13/16" in diameter at the base.
We ship all bullet pens a maximum of 3 business days after their orders are placed.
Looking to buy these pens in bulk? 
Message us here!
Handmade in the USA!  Prices are in USD. 
308 and 50 BMG pens
I first bought the 308 pen for myself, then a 50 BMG as a gift for a friend. I almost didn't send it to him I like it so much... Being the good friend, I sent that one and bought another for myself.
I like the 308 size for portability and writes smooth.
The 50 cal has a nice heft to it and fits the hand well. It also makes a statement due to it's size.
I made a suggestion to Bulletbouquets owner for a belt holster - which he thinks is a great idea. I hope to see them on their website in the near future.
Great products - will buy from them again.
Great anniversary gift!
I got a bouquet with 4 blooms for our 4 year anniversary, since the traditional gift for 4 years of marriage is flowers! He loved it!
Amazing Company, Amazing Work
Anthony is an amazing individual that is willing to work for what you ask with in reason. I had contacted Anthony asking if there would be anyway we could make "inverted" braille for a name, as the guy I wanted to give this is was blind. (yes I know the idea of a blind person getting a pen is silly, but he loves guns and also has to sign receipts and things like that, I digress). Anyways, Anthony told me he would let me know. After a little time has past I heard back and he sent me the details saying how we could manage inverted braille on this pen to spell out the guys name. Then on the other side even went so far as to print his name so sighted individuals could see who's pen it was. I was so pleased with the product. The pen was simply amazing and the guy I gave it to was speechless. Trust me when I say if you want it and there is a way Anthony will try to find it!
It's pretty cool, just wish
It's pretty cool, just wish it had a cap to it